Sometimes, people desire a chance to just write without the interference of a word processor. WriteMonkey is one of several programs designed to help users achieve this, but if you need another program, here are 4
It uses a stripped down interface that peels away the complexity of grammar checks, auto-formatting, and other options that most modern word processing programs include by default.
WriteMonkey is only one of many such programs, though, and you should consider these alternatives as well.
1) FocusWriter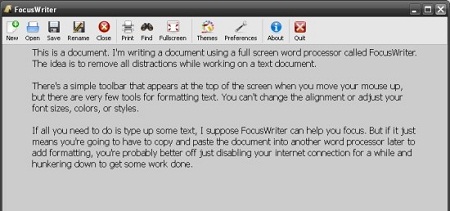 Like WriteMonkey, FocusWriter makes an attempt to cut out all potential distractions and let a writer focus on writing. The program is a full-screen word processor with no distractions, pop-ups, or other items that might take away from your writing. The program autosaves your progress, which means that you don't even have to worry about periodically saving to avoid losing information. After FocusWriter gets shut down, restarting it will allow you to reload the last autosave and get right back to work. This program is available for Windows PCs, Macs, and Linux users.
2) Q10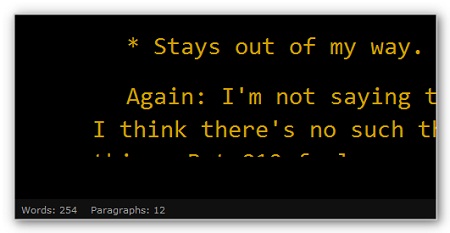 A Windows-only program, Q10 is another full-screen text editor that keeps the distractions and extra windows to a minimum. In the case of Q10, you can choose to get a little bit of help by pressing F1 at any time during the program. Doing so reveals a help card that can give you a useful tip. If you choose not to use the help system, you will never even know it is there. This program is freeware, so you don't have to worry about any sort of subscription costs, licenses, or other inconvenience.
3) OmmWriter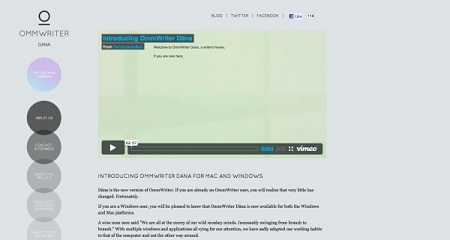 OmmWriter goes one step beyond when it comes to providing a focused writing experience. In addition to providing a full-screen word processor that can cut out visual distractions, there are other options available with this program designed to help focus your mind on writing. This includes backgrounds that can be set to match your writing mood, audio tracks that will help focus your mind, and keystroke sounds that help support every tap of the keyboard. The program is available on both Mac and Windows, and can also be found for the iPad.
4)WriteRoom
WriteRoom is a Mac-specific application that functions on Mac OSX, iPhones, and iPads. However, there are also some apps that will allow the program to function on a Windows platform. This is a simple full-screen text editor that uses text colors of your choosing on a black background. Files are synced using the sync service from Dropbox.com. This enables users to make sure that they can start writing something at home, continue it later on their tablet, and not lose any information during the transition. Other apps can be added to this service to include syntax highlighting and large writing projects.
The ability to write distraction-free is something that many people strive for. These programs will enable you to tune out any distractions and focus on writing only. When compared to the busy and sometimes cluttered interface of other popular programs like Microsoft Word, the software presented here seems to be a breath of fresh air to many people.