The EoA center (Ease of Access) is still available in MSFT's next iteration of Windows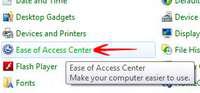 Microsoft has always helped people in getting the most out of their operating systems. The ease of access center in Windows 8 Consumer Preview provides an easy and quick way to access your favorite apps. It has a built in magnifier, on screen voice narrator and many more functions that would help somewhat disabled persons to enjoy Windows without any hassle or interruptions. If you want to access the ease of center in Windows 8, here is how you can do it:
1. StepPress the Windows Hot Key + R To initiate Run. Now type in Control Panel and hit Enter on your keyboard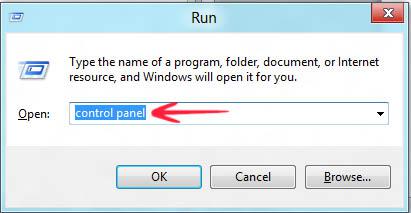 2. StepNow click ease of access center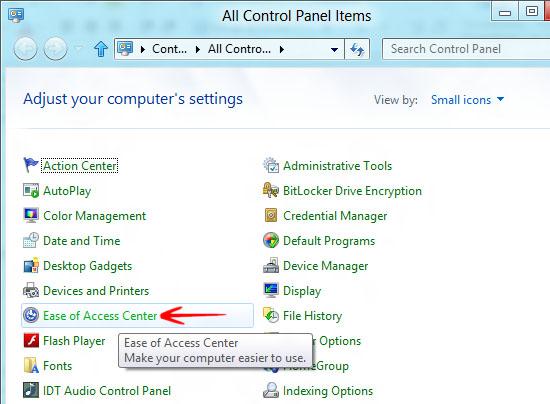 3. StepWhen you open up the ease of access center, you would be prompted with several options to assist you in using the PC/laptop. You can use the magnifier, start narrator, start the onscreen keyboard, optimize the display and do much more that could help you in using the system easily.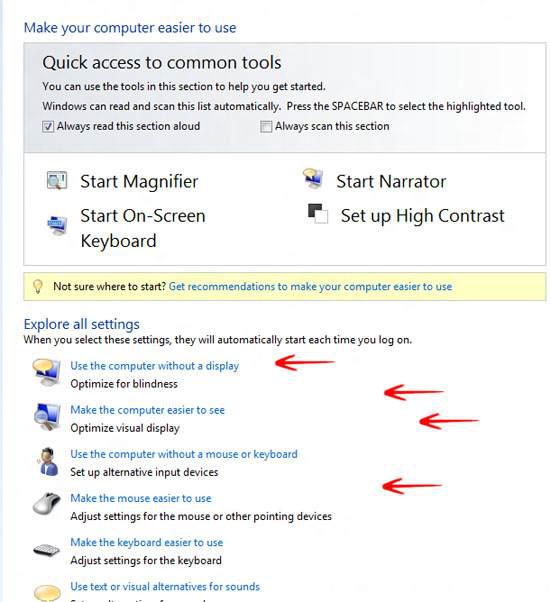 4. Step Now you have several options present. Just for an understanding, let us Make the computer easier to see.
From here you can turn on the narrator, magnifier and do a whole lot of more stuff in order to better use the system than before.