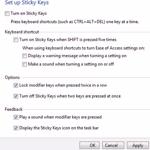 When gaming you usually hit a lot of keys like SHIFT repeatedly – that's when you should turn off sticky keys or you might end up getting really frustrated
Steps to turn off sticky keys
1. Step Open the Charms bar by moving your mouse pointer over the right corner of your screen. Alternatively you may press Windows key + C on Start screen to open Charms bar. Then select Search.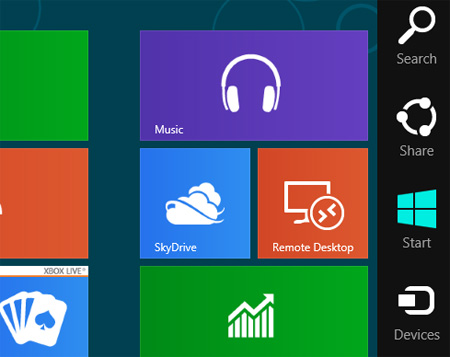 2. Step Next, type 'Control Panel' into the search box and click search button. Then click on the Control Panel icon on the left side of the pane.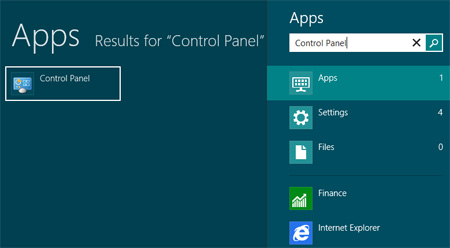 3. Step Next, Click on Ease of Access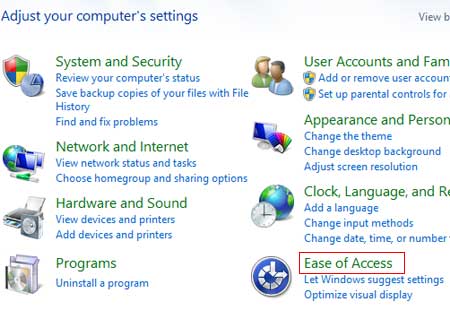 4. Step Next, click on 'Change how your keyboard works'.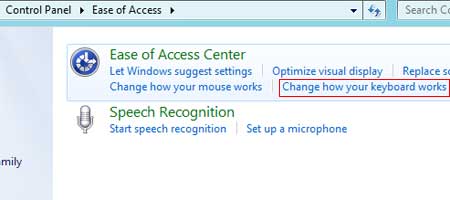 5. Step Next, click on Set up Sticky Keys.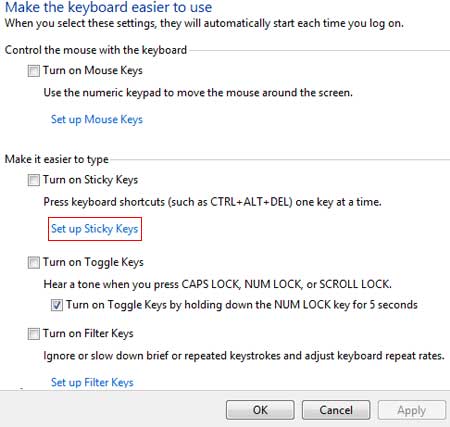 6. Step Next, uncheck 'Turn on Stickey Keys' and uncheck  'Turn on Sticky Keys when SHIFT Is Pressed Five Times' and it's two options below. Then click on the Apply button and then OK. That are the complete steps to turn off sticky keys in Windows 8.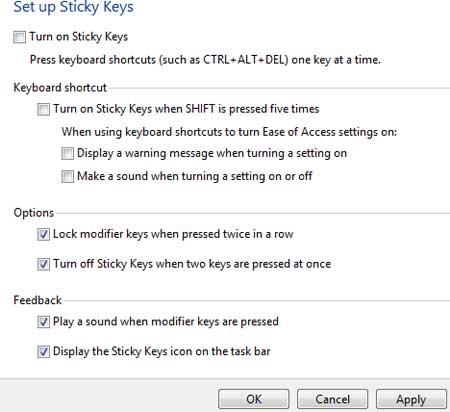 Sticky keys are rarely useful for gamers – so if you want to disable them follow the steps above – if you are still having problems with sticky keys, make sure the settings are applied after a restart. Make sure to use the Apply button or Windows may not save the settings correctly and you will still be prompted to turn on sticky keys when hitting SHIFT five times