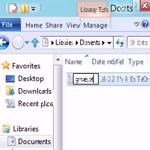 In some cases it is useful to view and change file extensions – for example to change HTML files to TXT files or TXT files to PHP files

Question: Can I Simply Change .PDF Extension To .TXT?
Before changing a file extension it is important to know that usually you can't change the extension and it magically works in another program. For example you can't rename files with the .PDF extension to .TXT and hope that it works in your local notepad editor. For that purpose you will need a special converter!
In some cases, you can simply change the file extension without destroying the data inside the file. For example I usually change HTML files to .txt files or .php files to .txt files – all of that is possible without destroying the file data
Steps to change the file extension
Should you still want to change the file extension (you can always undo it!) then proceed below
1. Step On the Start screen, select the Windows Explorer tile.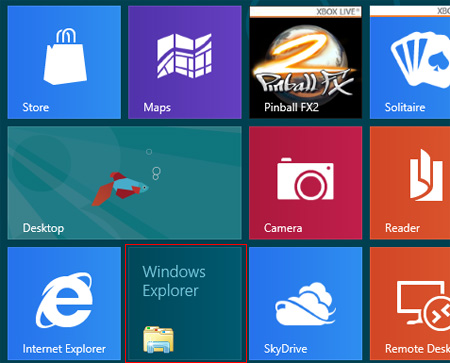 2. Step Next, locate the file whose extension you would like to change.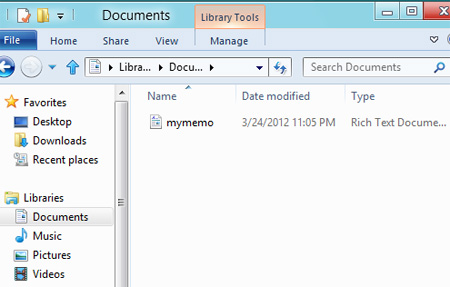 3. Step Next, on the menu bar, click View and then tick or check "File name extension" to show the extension of all your files.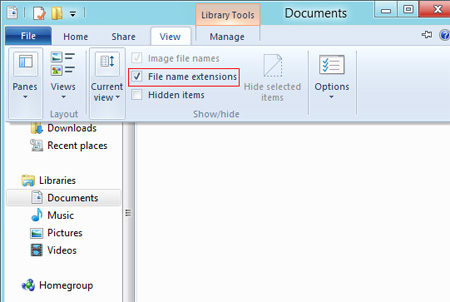 4. Step Next, right click on the file and select Rename.
5. Step Finally, enter the new extension and press enter. That are the complete steps to change file extensions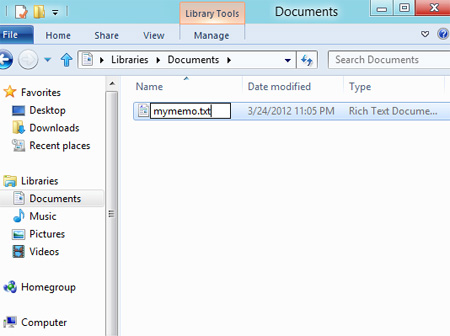 Conclusion:
Make sure the new extension is valid and does not destroy the data. Usually it is not recommended to rename or alter file extensions – every application has a unique file extension. For example, Adobe Photoshop's file extension is .psd, Excel's file extension is .xlsx etc.
In some rare cases you can change the extension and open the file with another program – this works best with text files without special encryption or decoding.