Hard drives crash, files get deleted by accident, and viruses and other malicious programs can damage data – these are just a few of the reasons why regular backups are important.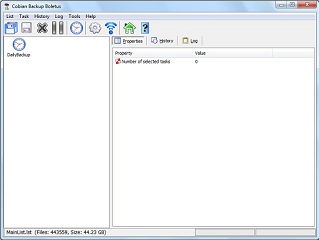 On a Windows 8 computer, you can easily store backup copies of your important files and documents, using any of the 5 free backup tools that I will discuss in this post.
There are several ways to backup files and programs – you can copy all your important files to external CDs or DVDs on your own, you can use cloud backup storage solutions, or you can use backup software programs. Using third party software programs eliminates much of the heavy work and can back up your data at any time interval you specify, make copies only of the files and folders that you choose, and also quitely do all its work in the background while you use your computer for other tasks.
What are some popular backup tools for Windows 8?
1 Cobian Backup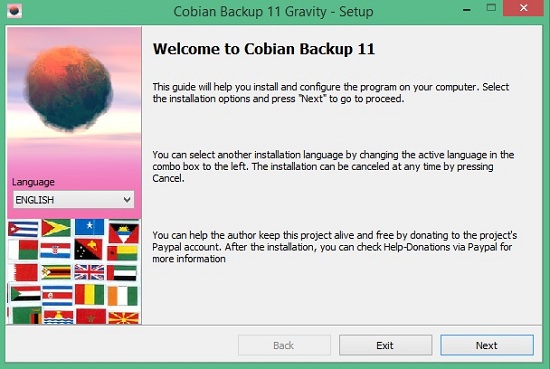 Cobian Backup is the prefect backup tool for both the novice and the advanced user – it allows for full, incremental, and differential backups, has a lot of advanced options, and it is highly configurable. On the other hand, even the least experienced user can setup their backup tasks in less than a minute and all their files will be then automatically copied to the chosen backup location at the interval they specify. The software also comes with a comprehensive Tutorial (available in four different languages at the time of this writing), which makes learning its features even easier.
2 FBackup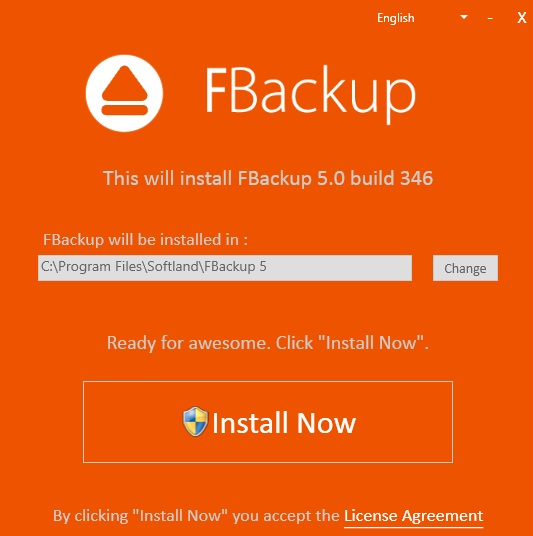 Fbackup is free for both private and commercial use and comes with a simple Backup and Restore Wizard, which makes it easy for the end user to setup their first backup task. Among the pros of using Fbackup are the user-friendly interface, robust performance, the availability of online tutorials, compression and encryption features, and its ability to work with all commonly used backup locations such as external and local hard drives, USB drives, and network locations.
3 EaseUS ToDo Backup Free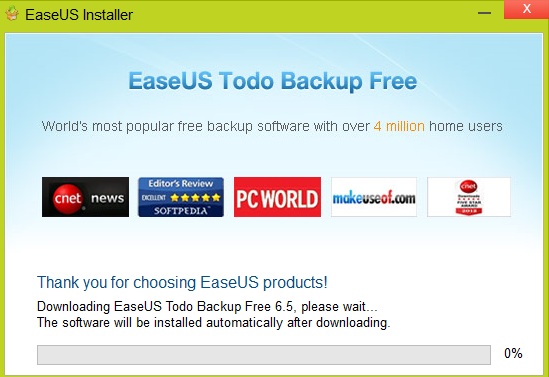 EaseUS ToDo Backup Free is an imaging and backup tool, which allows its users to make a full image of their entire hard drive, or choose which files or folders they wish to backup. The free version offers manual and scheduled backups as well as full incremental backup tasks. On the downside, differential backups are only available in the paid Home version.
4 Macrium Reflect Free
Macrium Reflect Free is a free imaging tool, which allows you to make a full copy of your disk partitions, system settings, and all installed programs. Using the software, you can easily "clone" your entire hard drive, create bootable drives, and also choose from several backup locations.
5 Backup Maker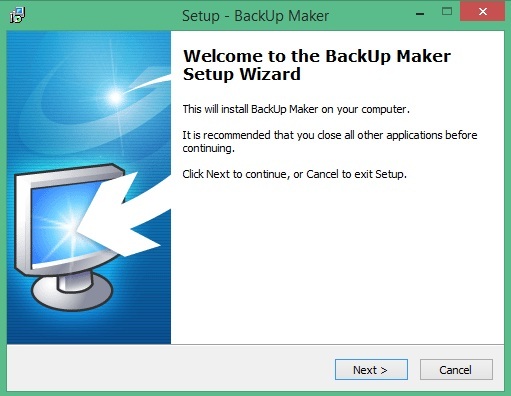 Backup Maker is Windows only backup software, which can make backups to a CD or DVD, local folder, or a remote FTP server. It offers both full and incremental backups, files exclusion, password protection, file masks, scheduling, and it packs many other useful features.
Conclusion
Windows 8 comes with its own File History, which is good for performing simple backup tasks. However, if you are looking for more robust and advanced backup solution, then you can check out the five free backup tools for Windows8 that we have discussed and choose the one that suits your needs the best.