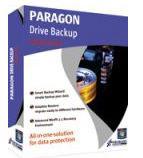 As previously reported, Windows 7 includes some nice features that allow you create a hard drive image backup, but Windows 7 does not allow you to backup your entire drive to a FTP server, Paragon Drive Backup 9.5 does.
Paragon Drive Backup also allows you to backup the folder My Documents, My Media Files, My Email Folders and others with just a few clicks.
If you're looking for a solution to quickly backup your files then you'll definitely appreciate Paragon Drive Backup. It's an award-winning solution that you can use to create a full copy of your entire drive using Microsoft Volume Shadow Copy Service (VSS).
Download Paragon Drive Backup + Free Serial Code
You can download this freebie over at paragon-software.com