K9 Web Protection is a great content filtering software – but what if you need something more sophisticated to protect your children online?
K9 web protection, provided by a company known as Blue Coat, is essentially content-filtering software that allows the user to control all of the content that comes into his or her home via the internet. The software is free for personal use, but there are some alternatives for anyone who wants a friendlier interface or more customizable controls.
1) NetNanny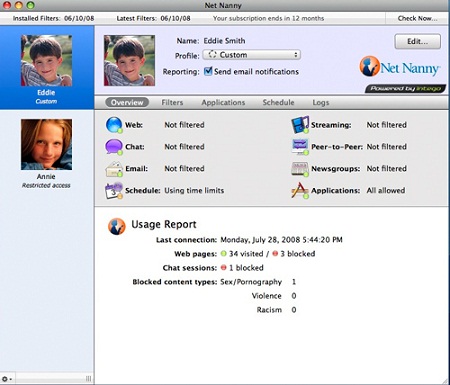 NetNanny is a product that provides parental controls, anti-phishing software, protection from cyber bullies and much, much more. The product was designed by a company known as Content Watch in conjunction with a group of individuals who were concerned about the safety of their children and teens when surfing or browsing the web. The product has a one-time purchase price of $39.99, but it offers much in the way of protection and controls that are easy to adjust as needed.
2) Norton Online Family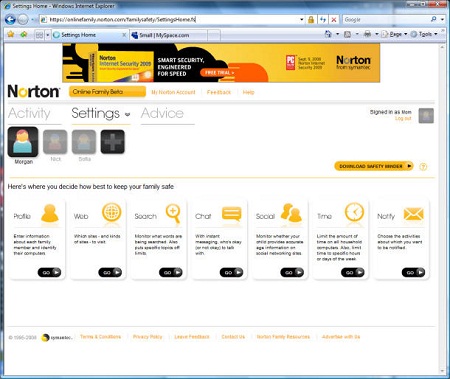 Norton Online Family is another content control software product that is free for personal use. It is offered by the well-known Symantec Corporation, proprietors of Norton Antivirus. This product is also focused primarily on keeping children safe, but it offers parents the ability to track almost every action their children take online, from the web addresses entered to the people they choose to 'chat' with online. It provides parents with the opportunity to scale the program as their children grow and monitor their internet use from anywhere – including from their mobile phones.
3) Safe Eyes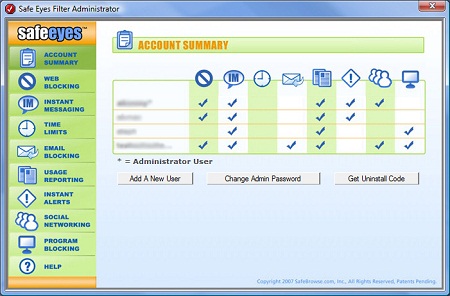 Safe Eyes is a program that is designed with keeping pornography and sexual images at bay. It is a popular choice for parents as well as for anyone who is uninterested in seeing images of this sort. The program comes with parental controls, usage logging, time controls, program controls and even alerts parents if their children attempt to view something that is less-than-appropriate. Parents can also use it to control instant messaging and peer-to-peer programs. It can be purchased alone for a yearly fee of $49.95 or with McAfee virus protection for $69.95 a year.
4)Visikid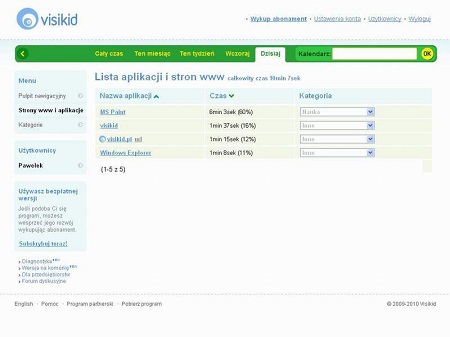 Visikid is a program that is a bit different from K9 and the other alternatives in that it teaches responsible web browsing rather than simply blocking inappropriate or forbidden websites. As the child browses the web, the program gathers information regarding the websites that are viewed as well as the amount of time that the child spends on the computer. It is a great choice for parents who are concerned about their children's first experiences with the web or those who have rebellious teens. It is free with limited functionality and available in a full version for $29 annually.
5)HomeGuard Activity Monitor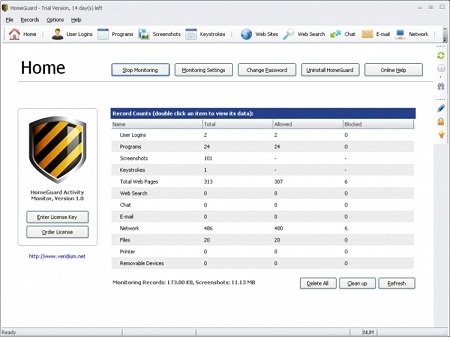 The HomeGuard Activity Monitor software is a great child and family safety tool that protects both on and offline. Once it has been installed, it will silently block all activity that has been flagged as inappropriate or restricted. It has a built-in keystroke logger and it even takes screenshots based upon the user's activity. The parental controls go so far as to restrict access to games to certain time periods, block access to instant messengers and more. There is a one-time licensing fee of $39 that will allow the program to be installed and run on up to three household computers.
Protecting your family from intruders, predators and unsafe content is important. While K9 software is a great option for many people, some of the alternatives may be a better fit for your family and its unique needs.