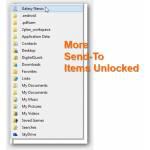 Windows has a lot of built-in shortcuts, some of them will give you access to more context menu items and additional "send to" items.
Accessing More "Send To" Items Using The Shift Key
1. Step Open the Windows Explorer
2. Step Go to a location with some files you want to copy or "send" somewhere else
3. Step Now hold the Shift key and right-click on a file and hover over Send To while still holding the Shift key
4. Step As you can see there are a bunch of new "Send To" Items – including your mobile phone (if it's connected) and all sorts of library folders. Handy!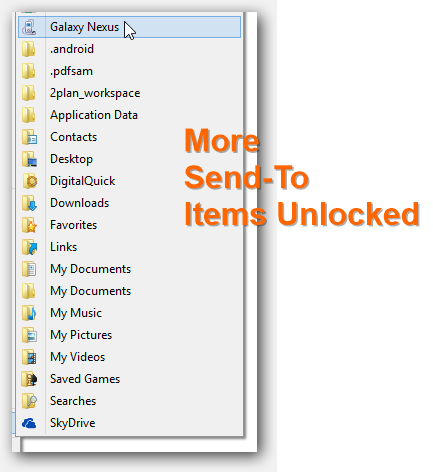 You can also access additional items on the context menu when using this trick, for example the "Open With" option will also appear and other useful options