Changing file associations is slightly different in Windows 8 compared to previous operating systems. Follow this step by step to see how to get started.
File Associations in Windows 8
File associations are what determine which application opens which file. There are many applications out there and a lot of them are cross compaitable by being able to open different formats.
Windows 8 has introduced the "Metro Experience" to us all and this has segmented applications and associations even further by differing between desktop applications and metro style apps.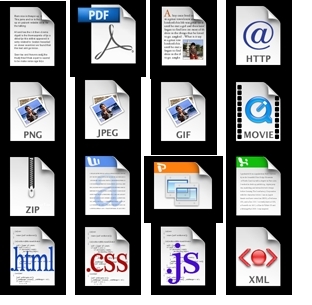 Windows 8 has also brought some intriguing file associations along with it such as Windows Reader. Windows Reader is the default PDF reader in Windows 8 for example.The Photos application is also set to access various image formats with the Xbox Video application doing likewise for all video formats.
If you would rather set your own specific file associations, then follow this step by step guide.
Step By Step
1. Step The first way to change file associations is quite straightforward. As previously mentioned , Xbox Video and Photos is set up by default to open video and photo file associations automatically.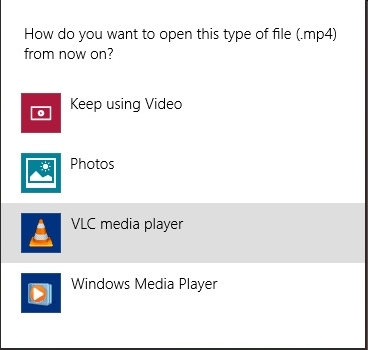 When you download alternative applications that are capable of opening the files Windows 8 will recoginize this by default and display a notification when you open a file. This will allow you to make a quick file association that will be set as the default go to in future.
2. Step If you have already missed your opportunity to make an on the fly metro file association then do not worry. Just like in Windows 7 you can make your own file associations whenever you want.
This options remains in the control panel or you can search "Default Programs" to access it directly.
3. Step In this Windows select "Set Your Default Programs". From here you need to locate the application that you are seeking to associate with the file types you wish to alter.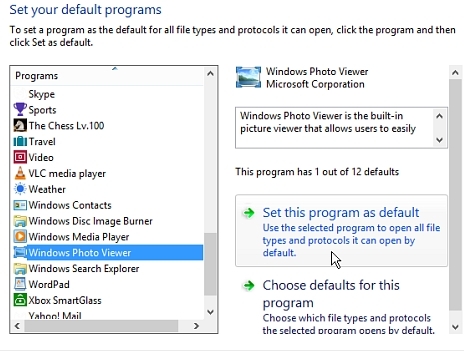 For example if you have download an alternative media player such as VLC then look for VLC Media Player here.
4. Step Next you can select the default file associations from the list of available file types that your chosen program can open. There is also an option to "Select All". This will automatically select all possible file associations that your chosen program can open. Once selected your program will automatically open if any of these files are double clicked and opened.
Conclusion
This method of changing file associations will also work for previous operating systems right back to Windows XP.
The new metro style interface has brought the issue into centre stage and if you are looking to avoid going back and forth between desktop and metro applications then changing the file associations using this step by step guide would be a good place to start.