You might think a company with the resources of Microsoft would have a better choice of wallpaper graphics. Attractive wallpaper help a little bit to make work more enjoyable, or at least make your day go faster.
Tip: Also browse through our category of Windows 7 wallpapers to find even more great wallpapers
Real-Time Clocks
The guys at Dexpot, a German software firm, decided to make some great looking wallpapers, and also add a cool clock. The result is Dexclock. According to the official description, "Dexclock displays Wallpaper Clocks in Windows. These Wallpaper Clocks are desktop backgrounds embedding a real-time working clock as well as the current date into beautiful artwork."
During installation, you'll get an option to install the Amazon browser bar, and a choice to set Amazon as your browser home page. Uncheck those if you don't want those choices. You can also select an option to install the Amazon App and have it installed on your desktop. Leave that unchecked if that does not sound appealing.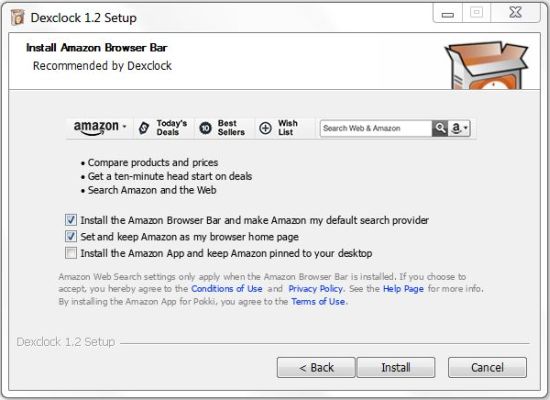 Dexclock works out of the notification area. Right-click the icon and you'll open the menu.
As you can see, they really are beautiful. The download comes with four wallpaper clocks: the Chesire Cat, Kiwi, Anteater and some fancy Squares.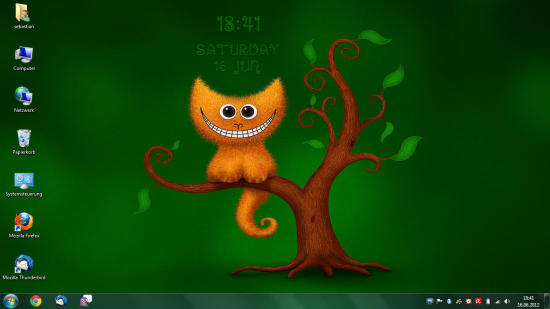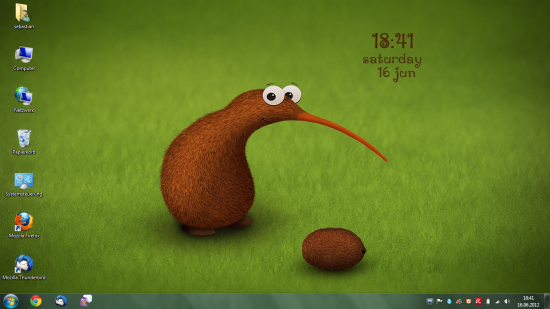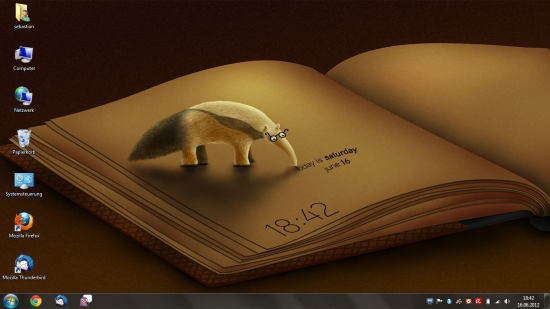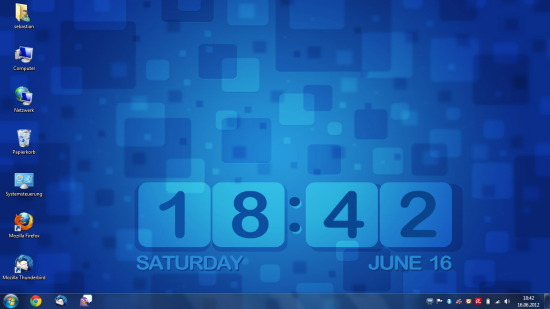 Get More Images
If you want more, select "Get More Wallpaper Clocks" from the app menu and you'll be taken to the right web page. Click "Browse Clocks" to see several pages of options. Like the orginal four, each wallpaper clock is whimsical, quirky and beatuiful.
You can choose from a wide selection of sizes, from all the way up to. Just click the size you want and when you confirm the download, it will load itself into the clocks folder automatically.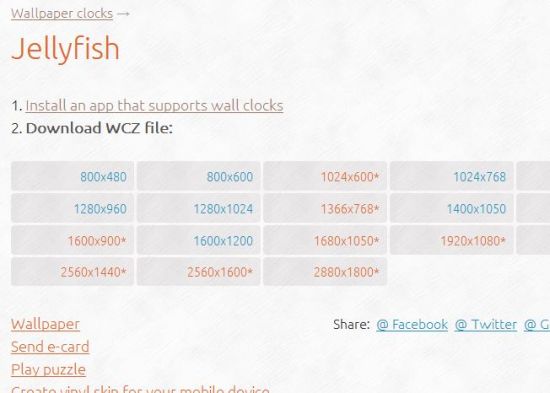 Customize Image
Once you load a wallpaper clock, you can see the dimensions of the graphic. You can modify it to fit, or fill your screen. In addition, you can center, tile or stretch the image. There is also a toggle for a 24-hour clock if you want that version.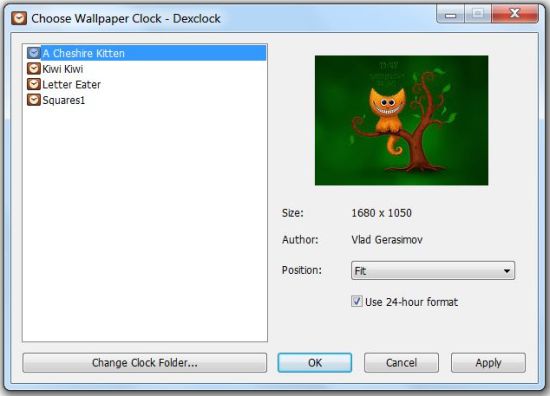 There are other wallpaper apps that come with lots more features. But you would be hard pressed to find one that looks this cool. It's simple, reliable and gorgeous. All Windows versisons can run Dexclock. In fact, it was developed on Windows 8 Pro.