One of the most vulnerable software used on websites all over the globe is Java. The latest update fixes over 100 problems and some critical security vulnerabilities
Download The Update From Our Mirror
Oracle fixed many issues with this update, so we recommend that you download it as soon as possible to avoid security exploits of older versions: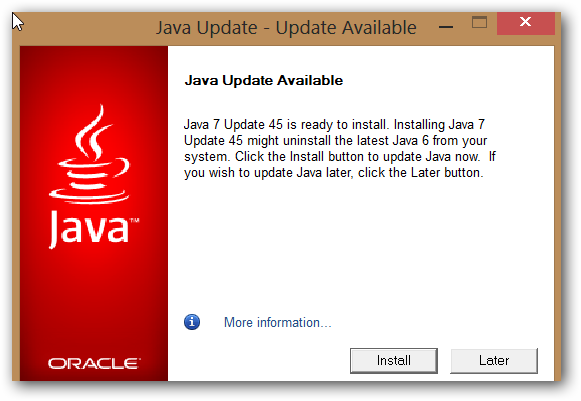 Update 45: Rich Internet Applications Require LiveConnect
LiveConnect connects RIA's (Rich internet applications) and Javascript on a site. Once you've installed the security Java update you will be warned whenever a script tries to access a RIA via a LiveConnect connection: This will improve security significantly, because you now have to confirm domains before they can make this connection
This is what the warning will look like: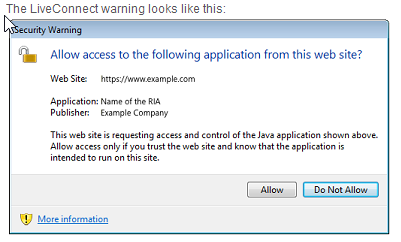 Next Java Update Scheduled For January 2014 What's next?
Next year, a new update Java SE 7 Upate 51 will be available which addresses a security concern over RIA's (rich internet applications). RIA certificates for all public apps will then be mandatory and include a new permission attribute
If you want to stay up to date on Java updates, make sure to enable the auto-update
Check For Java Updates Automatically
1. Step Check your system tray and right-click on the Java icon and click Properties, which will open the Java control panel.
2. Step Check the option Check for updates automatically