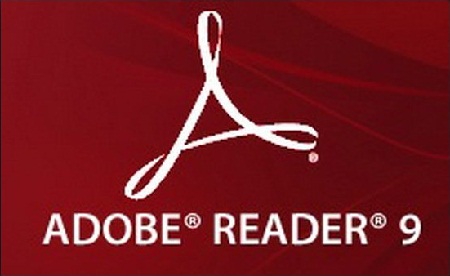 Use any of the following best PDF reader for windows 7.
Portable Document Format or PDF has gained unbeatable popularity ever since its creation. Not only does it overcomethe trouble of buying books, but also saves the cost of carrying books. It's easy to use, reliable and thousands of such e-books can be carried in just one pen drive. There areseveral of PDF softwarelike creator, editor, converter and viewer. Here, in this article some popular PDF viewers for Windows 7 like Adobe Acrobat Reader, Nitro Reader, Sumatra PDF, Foxit and Google Chrome are discussed.
1) Adobe Acrobat Reader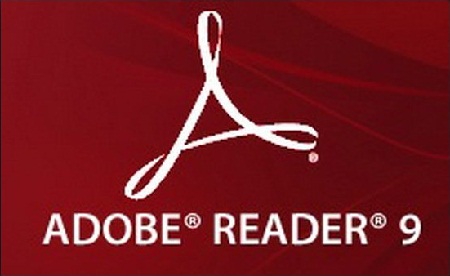 Adobe Acrobat Reader is a PDF viewer and Desktop publishing software, developed by Adobe Systems. This software was developed in early of 1990s and has two versions;Adobe Acrobat Reader and Adobe Acrobat Pro. Acrobat is commercial software but Adobe Reader is free software. This software supports Ink Signature Tool, so user can use type or running hand for signature. By using this software you can highlight, strike up and underline any text. You can make a comment or can fill up forms by using it. This software has a great use in business issue or in private purpose.
2) Nitro PDF Reader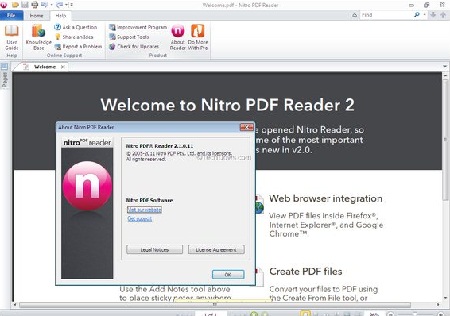 ThisDesktop publishing software is developed by Nitro. You can view, edit, create and print PDF files by using this software. Microsoft Excel and Microsoft Word documents conversion can be done with this software. You can view, navigate and mark a particular portion of the PDF by using this software. Not only you can convert to plain text and extract images by using Nitro PDF Reader but also fill up forms, create, protect, apply, view and manage signature. Nitro PDF Readeralso supports 256 Bit encryption and decryption hence it has security facilities also. Features like Evernote integration and Automatic page-view recall are included in this software.
3) Sumatra PDF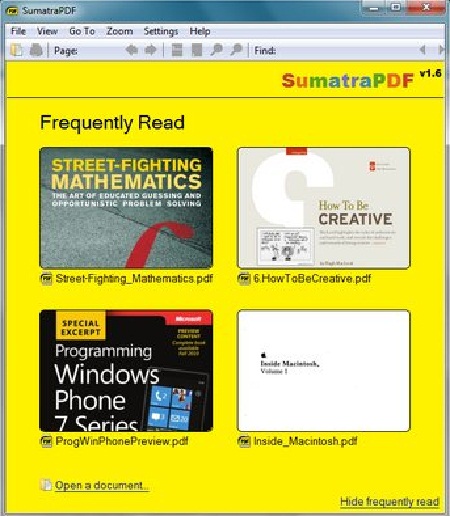 Sumatra PDF is a PDF reader software developed by Krzysztof Kowalczyk in 2006. DjVu, CBZ and CBR, PDF and XPS are the supported format for this software. This software can zoom, resize and rotate a PDF file. The main advantage of this software is that it opens the PDF file very fast and it is very good for reading e-books. The main disadvantage of this software is that, it has very limited features and it cannot create PDF format document, it can onlybe used to read the PDF.
4) Foxit Reader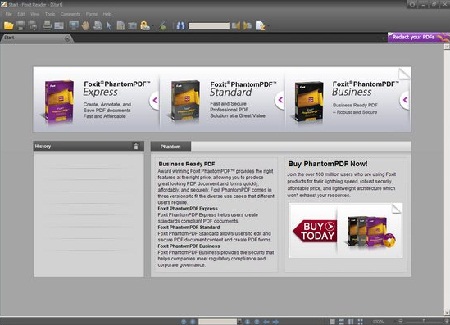 Foxit Reader is PDF viewer and reader software developed by Foxit Corporation. It is a multilingual software and using this software you can mark comment and add suggestions. You can add and view image or any media by using this software and can share those on social networking sites like Facebook or Twitter. The main advantage of this software is that it works very fast and is very lightweight.
5) Google Chrome
Google Chrome is a free and open source web browsing and PDF reader software developed by Google Inc. It can read the corresponding PDF file when the system in online. This software has a great use as a web browser also.