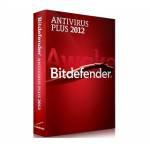 Here are the top-rated spyware tools for 2013 – if you don't want spyware on your Windows 7/8 PC, try this
Most computer owners have some form of security protection for their computer, but most only have antivirus and firewall protection. These programs are rendered ineffective against spyware attacks. Spyware, a relentless form of malware, is malicious software targeted to run in the background of user's computers to track and collect data. The best spyware protection software programs for Windows 7 users can be found below.
Bitdefender Antivirus Plus
Windows 8 Compatible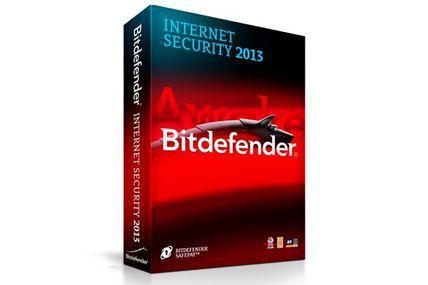 Bitdefender Antivirus Plus offers great spyware protection, an easy-to-use interface, and a great help and support feature. Costing just under $30 annually, Bitdefender is designed to remove and prevent all types of malware. Instillation is also very quick and easy. While Bitdefender Plus has an excellent protection system, removing already installed malware is a bit more difficult for this software program. TopTenReviews rated this program a 9.5 out of 10.
Kaspersky Anti-Virus
Windows 8 Compatible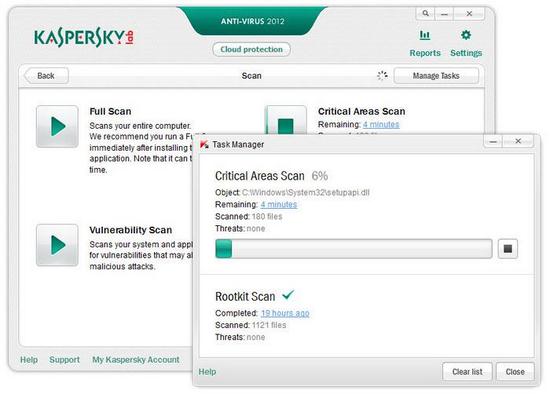 Scoring a 9.3 from TopTenReviews and generally favorable reviews on other sites, Kaspersky is an antivirus and antimalware software that uses cloud technologies to offer better real-time protection options. Kaspersky also offers a variety of customization options that will help users to better target the specific protection they need. One con about Kaspersky is the high price, clocking in at just shy of $60 per year. Kaspersky also takes up a fair amount of RAM space.
Panda Antivirus Pro
Windows 8 Compatible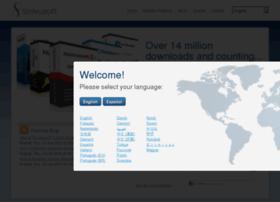 Panda Antivirus is another top spyware protection and removal software: One perk about Panda Pro is that their program scans for malware and other threats at a very quick speed. Its quick speed ensures that if a user's computer slows down while scanning, the sluggish period won't last long. Unfortunately, Panda Antivirus Pro does not have a great technical support system and it's pricey at just under $50 per year.
F-Secure Anti-Virus
Windows 8 Compatible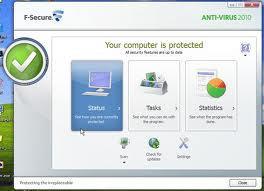 This antivirus and antispyware protection suite is fairly affordable at under $40 per year. This program also scores an 8.8 from TopTenReviews for its overall usage. F-Secure is efficient at removing malware from computers and automatically updates its software. On the downside, this antivirus, antispyware program has been reported to slow down computers noticeably when running. It also takes up a decent amount of space on users' computers.
AVG Anti-Virus
Windows 8 Compatible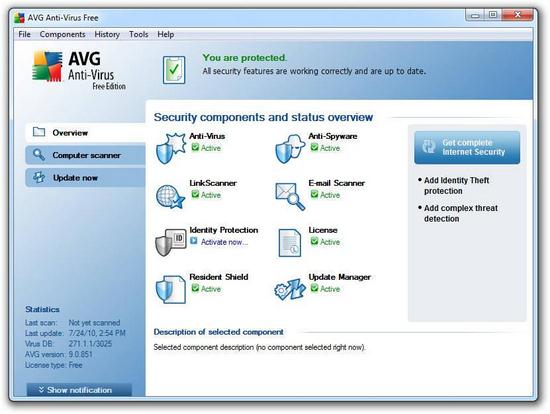 AVG is a top name in antivirus protection and its newest antivirus version also includes antispyware protection. It's extremely affordable, at under $35 per year and was rated an 8.5 out of 10. It also uses cloud technology to help ward of viruses and malware and only scans when a user's computer is idle, so as not to slow down system processes. AVG, however takes a long time to download, takes up a significant amount of space, and has a slow scan speed.
Spyware is harmful malware that can destroy a user's computer and exploit personal information. Spyware is tricky to detect and can be even more difficult to remove. Users should always check to make sure that their antivirus software contains antispyware tools in order to maximize computer protection. If not, downloading one of these spyware tools can help keep malicious malware at bay.