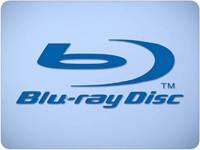 Ok, here's a quick guide on how to burn a Blu-Ray disk in Windows 7.
1. Step Ok, so first, plug in or install your Blu-Ray drive. I have an external drive that I plug into my USB port. Installing a real drive takes a little more time but should be doable if you have some experience with computers
2. Step Then when you boot up your PC, Windows 7 should auto install the drivers and you should get a popup like this:

If you don't, make sure to install the correct drivers for your drive downloading them from the manufacturer website e.g. LG, Sony, etc.
3. Step Ok, next head over to http://www.digital-digest.com/software/ and download IMGBurn. Despite the name you can burn more than just images (ISO), you can also add files/folders to your Blu-Ray. Install it: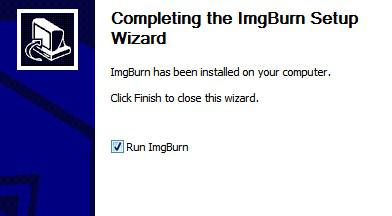 4. Step Got it? Ok, now open the program and on the selection screen select what you want to do: Either write an image file, write some folders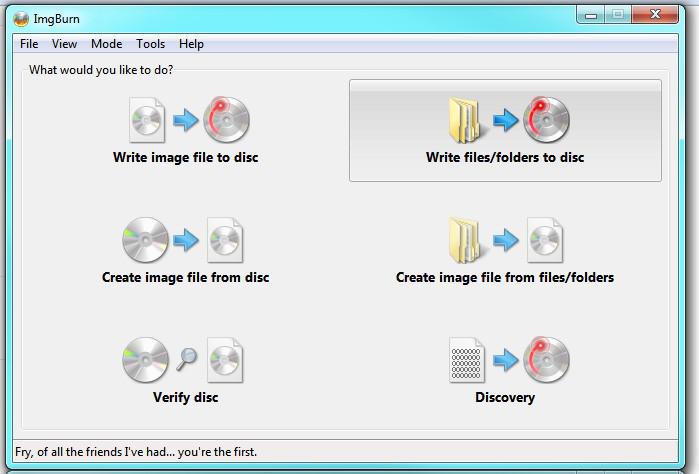 5. Step Next, add folders ONE BY ONE – for each folder you have to click the folder icon again. This is somewhat tedious, because apparently you can't add multiple folders at once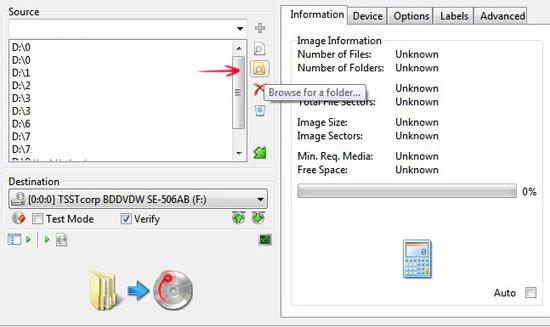 6. Step Check the destination twice (in my case a TSST corp BDDVDW SE-606AB) and build your Blu-Ray disk: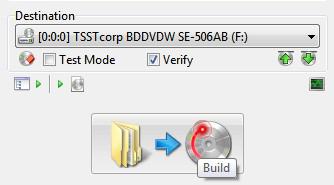 7. Step You will see some errors, because IMGBURN will skip hidden files. I think there might be some options to also add hidden files like desktop.ini, thumbs.db, etc. but I would actually recommend not to copy them. If you are trying to clone an entire drive you need an actual cloning software
8. Step You might get the error Directory depth exceeds ISO9660 limit of 8 levels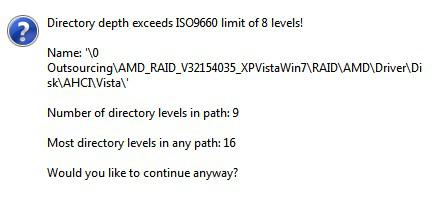 Nothing to worry about. In that case simply click Yes when asked to continue anyway and we can proceed with burning out Blu-Ray, generally there will be no complications because of this, so it's perfectly safe to continue. If you no longer want to be bothered with this, check Advanced – Restrictions – ISO9660 – Allow More Than 8 Directory Levels
9. Step It will take a while for the software to generate ISO9660 compliant names: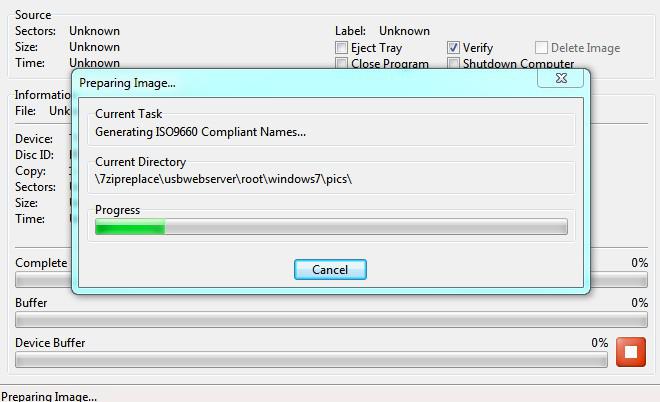 10. Step Depending on what you burn you will get a message with the content type and a number of files. In this case a staggering number of files, but it quickly adds up, doesn't it?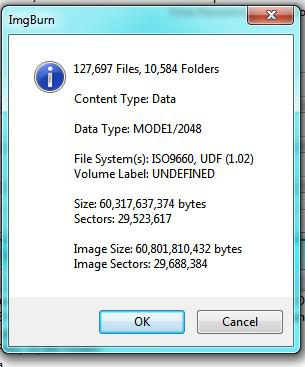 11. Again, depending on what you burn you might get the error "There doesn't appear to be enough space on the disc to burn this image"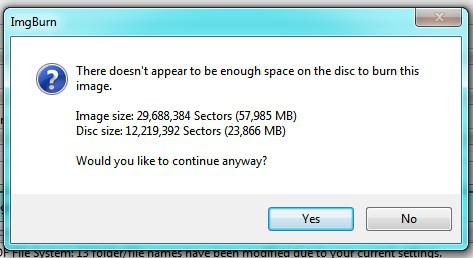 In that case, you can continue anyway IF you have multiple Blu-Rays for this operation. ImgBurn will then auto-split your folders/files into multiple disks.
12. Finally, it should start buffering and write the LeadIn and then start writing the session

13. Wait … have a cup of tea
14. Your Blu-Ray Disc should be ready in a couple minutes depending on your burn speed.