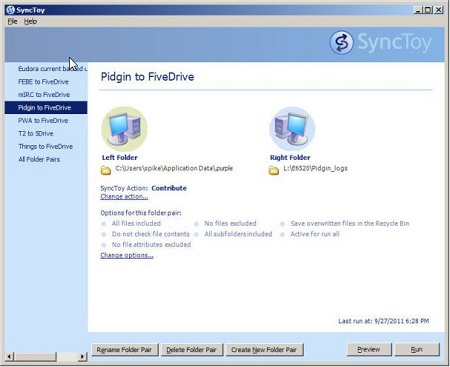 OfflineFiles can help you to access content that normally would only be available online. Microsoft's SyncToy and SugarSync are two great alternatives, but there are more!
Windows Offline Files is a program that is designed to help users access files that they may need, whether from a webpage or a server, without being connected to the internet. Essentially, the program keeps cached copies of these files that are viewable without an internet connection. Users who want a simpler interface or even more functionality can make use of the following alternatives:
1) Microsoft SyncToy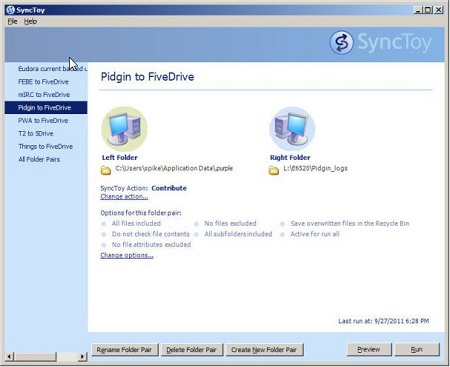 Microsoft SyncToy is program that provides outstanding functionality and the ability to sync with NAS or any other type of server. It is easy to set up and use, and most users report no problems or sync errors that are not easily resolved—unlike Windows Offline Files. The only primary concern with this program is that it does not offer much in the way of scalability, so small businesses or larger family networks may have some issues when it comes to making this program work for them.
2) SugarSync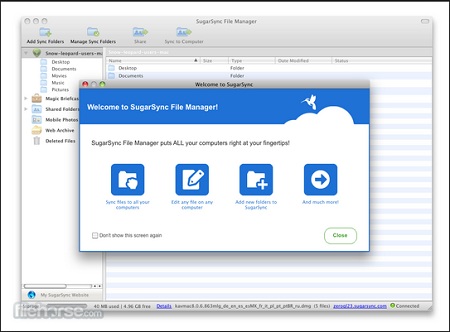 SugarSync is a comprehensive solution and viable alternative to Windows Offline Files that allows users to not only access their files in an offline status, but also to sync files between unlimited devices—including mobile devices like tablets and smartphones. Users can view all of their synced content directly from Windows Explorer. Similarly, if there is ever an issue where a device is lost or stolen, SugarSync provides a 'Remote Wipe' feature so that you can remove all of your private documents and keep your information safe from prying eyes. However, like SyncToy, this program is designed primarily for single individuals or families—not entire corporations.
3) GoodSync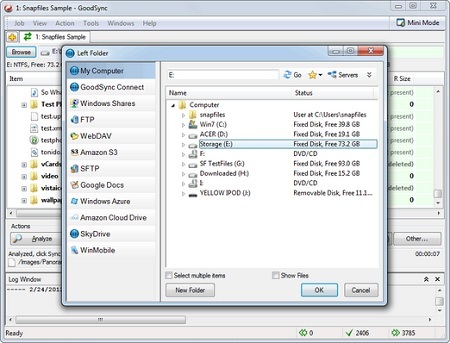 When it comes to replacing Windows Offline Files, the number one trusted program available is GoodSync. When it comes down to it, this program offers the exact same set of capabilities as Windows Offline Files in package that is easier to use and much simpler to understand. Even better, the program does not have the same bugs as the Windows version, so users are less likely to see the dreaded 'Failed to Sync' errors upon attempting to access their files. Finally, rather than a cloud-based service, GoodSync actually connects computers directly together. This eliminates the need for the cloud and reduces failure rates even further.
4) Syncplicity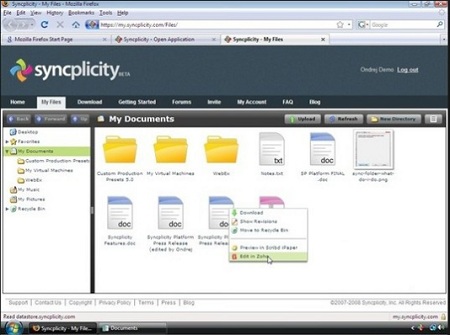 One of the best apps on the market for business users is without a doubt Syncplicity. More than just a means for accessing offline files, this powerhouse is available on any sort of device whether it is a PC or Mac, iPhone or Android, or even an iPad or tablet. It offers cloud sync options as well as the ability to network computers together for even faster and reliable access to files and documents. It also means that users can access files on-the-go with a username and password; they do not have to be at the computer on which the program is installed in order to view or protect their files.
There are plenty of solutions out there for individuals who do not want to use Windows Offline Files to sync, access and protect their documents offline. The best options—and the ones that provide the most security—are paid options that require a one time or annual license or perhaps even a monthly subscription.