If you have a PS3 or XBOX360, you surely want to connect it to your Windows 7 PC. In order to do that we have to look up the MAC address and change some sharing settings.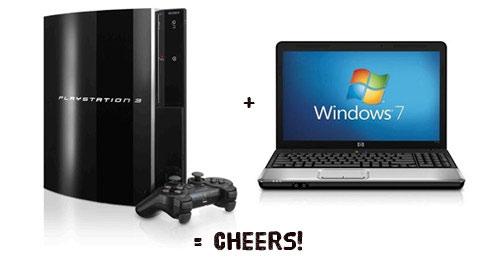 1. Step Before we start connecting the PS3, you will need to know your MAC address. Already know it? If you don't, read our guide how to look up MAC address in Windows 7.
2. Step Open up the Network Sharing Center (enter Network Sharing Center into the search field on your Start Menu)

3. Step In the sidebar click on the hyperlink "Change advanced sharing settings":
4. Step Turn on Network Discovery and File and Printer Sharing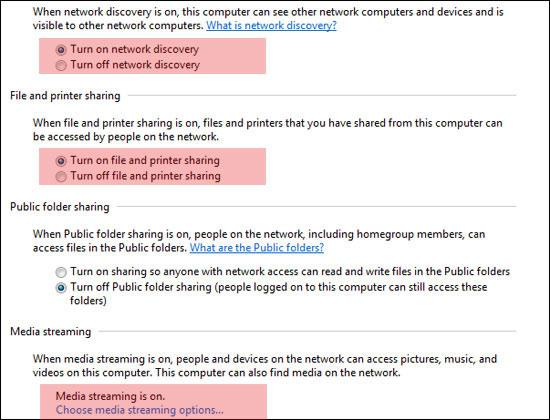 5. Step Then, click on "Choose Media Streaming Options"
6. Step On the following page you'll find all unknown devices. Your PS3 will be listed as unknown device as well.

7.Click on all "unknown devices" and look for the MAC address that we found in step (1).
8. Step If you find the MAC address of the PS3, select Allowed from the dropdown field for that unknown device.
9. Step Make sure that Windows 7 firewall is not blocking access to the PS3 device. Sometimes, you also have to forward ports to share files between Windows 7 and your PS3 or if you want to do more than just sharing files. For example, for playing Call of Duty 3 you need forward port 3074 on your router.