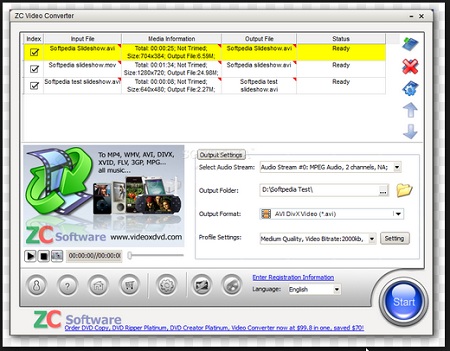 To burn and customize your DVDs you can try the following 4 alternatives to the Windows DVD Maker
Windows DVD Maker is a program used on Windows operating systems that allow you to make personal DVDs, burn videos to DVD and customize the DVDs you create with your own subtitles on them. This program supports up to 60 video formats, and makes burning and converting video easy. However, there are other programs on the market that bring their own features and qualities to the table.
1) Alternative: ZC Video Converter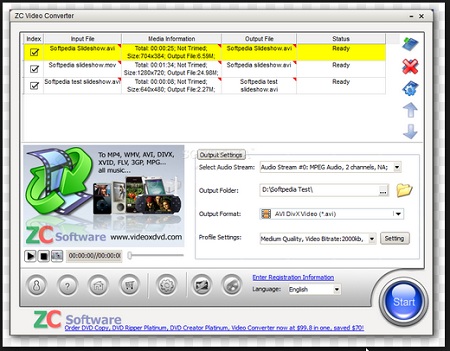 The ZC Video Converter is a versatile program with an interface that is easy to use. This program lets you convert virtually all the major video formats to DVD and burn them onto a disc. Splitting and joining videos is another option that is available and easy to perform. ZC is good for converting files using your mobile devices like iPod and Sony PSP, and all you have to do is select the output profile settings and push start. You can use really large files on ZC that are over 20 GB. There is also access its very useful help file if you need instructions.
2) Alternative: Ashampoo Burning Studio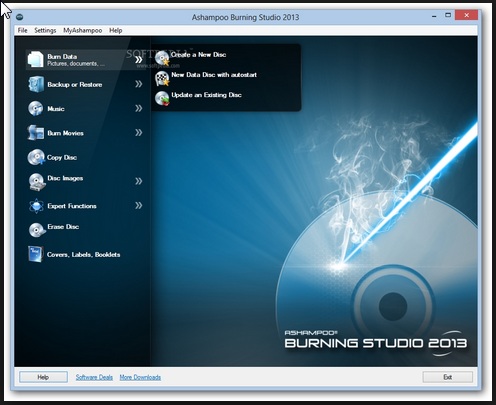 Ashampoo Burning Studio is a good application that can handle all your disc burning needs. The Ashampoo engine supports all the popular disc formats like Blu-ray, CD, and DVD and will burn them. Not only will this program backup your largest files, you could also compress and restore them. The editing capabilities of Ashampoo are impressive, allowing you to add text and images to your disc and create slideshows that exhibit your creativity. You could also create covers for your discs, and booklets to accompany the video and music you burn.
3) Alternative: PowerISO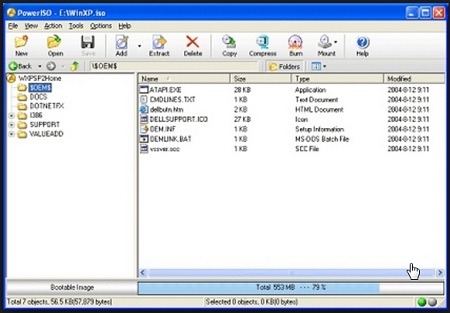 PowerISO is very easy to use and excels in the creation of disc images. This program will support the major image and disc formats, letting you burn, edit, convert and extract files with a simple interface. PowerISO is capable of burning on multiple disk drives at once, saving you time and displaying the information while it is working. You can basically do whatever you would like with images, including mounting and compressing them. The interface uses a basic drag and drop style that makes actions quick and easy.
4) Alternative: Alcohol 120%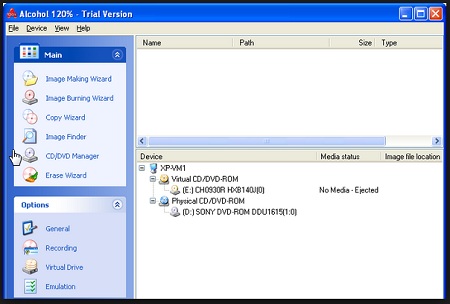 Alcohol 120% is a powerful tool for backup and creation of DVDs and audio discs. You are able to convert and burn HD DVD and Blu-ray formats straight from your hard drive. Alcohol 120% is known for being compatible with nearly every type of drive and excellent tech support from their team. You can create images, erase drives and burn discs quickly. The ability to backup games and documents is really useful since you will not have to worry about the physical discs that may get damaged. There are 31 virtual drives that you mount your files on and save resources.
There are many good programs that are accessible to those who want to burn, customize and store discs. Each software brand has its strengths and attractive features leaving it up to the user to decide what style fits their needs best. There is certainly enough choices to get a program that can do exactly what you want with your video and audio files.