More and more companies are finding programs like Clickdesk useful. These kinds of programs allow you to have a live chat box on your site
There are plenty of other services besides Clickdesk that offer this service, so let's take a look at the options. These services all provide a support box manned by a representative who will answer questions that your site visitors have.
1) LiveChat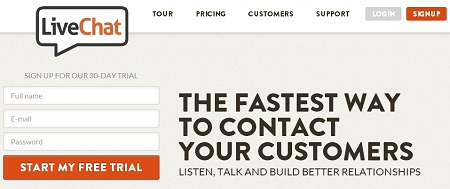 Livechat is a service that costs $36 a month and offers your representatives the option to chat via their computer station, mobile device or tablet. However, there is more than just the chat program. Information profiles on the customer asking questions are also provided, along with Facebook integration. While this is useful to your representative, it may be off-putting to potential customers who may not appreciate what they may view as a privacy infringement.
2) Kayako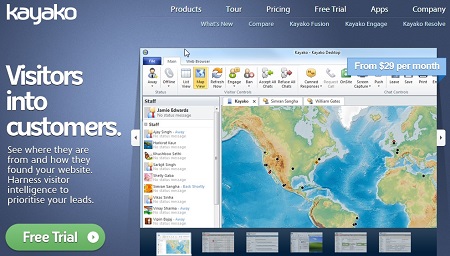 Kayako is a full service business communications service which offers a variety of packages for its different services. Along with live chat, you will have access to a ticketing and e-mail system. The e-mail and ticketing system is highly organized, automatically forwarding each message to the proper department. If you need more than Clickdesk can give, this may be the best choice for you, but be aware that many have had issues with the service's own support lines as the service is hosted outside of the country.
3) Live Person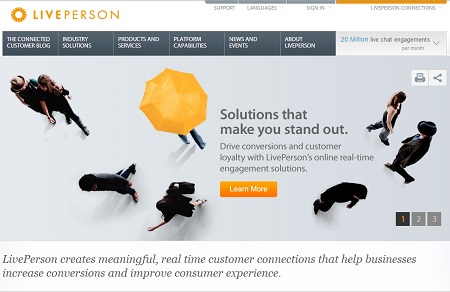 As one of the more expensive services out there, Live person does offer something that the competition doesn't. The chat program is there, and it also offers information on the inbound clients, but it also offers the option of voice chat. This is great for customers who are slow typists or who are just uncomfortable with the technology. However, there have been complaints from both sides of the exchange. Many companies have had problems with the tech support, and customer complaints of overcharges abound although nothing official is on record.
4) LiveZilla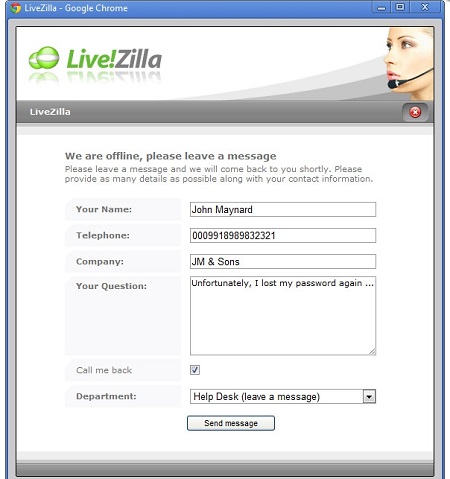 If you're not entirely sure what you want from a live chat service, the modular, open source LiveZilla may be just the thing you're looking for. This service offers tons of different features to choose from. There are real time translators, message forwarding and many more useful features. The list of features grows all the time as the company is very open to suggestions. However, you will need your own server to run the chat client, and not all businesses have that capability.
5) Zopim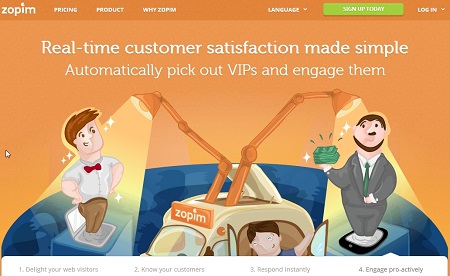 This chat client is much more directed than the previous ones on the list and focuses very specifically on the chat aspect. The features include pre-scripted answers to common questions allowing the customers with really thorny troubles to get more attention. The integration with many different CRM suites is another plus. However there are a huge amount of customization options, which seems good on the surface, but can be confusing to new users.
Making sure that your customers can get the help they need at any time is vital to ensuring their satisfaction. With these services you can have staff ready to guide potential customers through your website, allowing them to make a purchase they're guaranteed to be happy with.