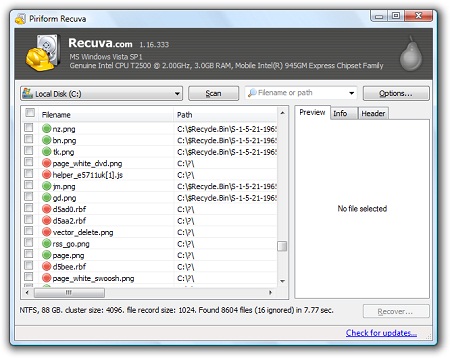 PhotoRec is a great program to recover deleted photos, but there are a bunch of alternatives you can use
If you have accidentally deleted a file or photography from your computer, it might not be entirely gone. Programs like PhotoRec focusing on recovering these deleted items, even if they seem to be lost for good. Before choosing PhotoRec, however, you should do your research and look into the following applications as well. These programs might be able to provide you with a better array of options and more functionality as a whole.
1) Recuva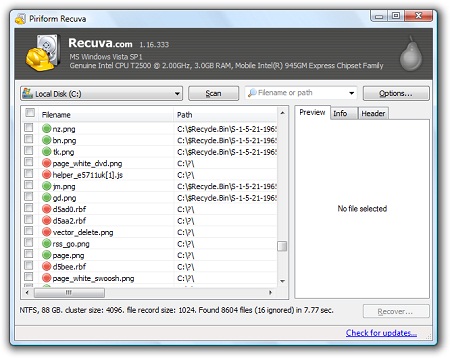 One of the most well-known recovery programs out there, Recuva was developed as a Windows-specific application but has since moved toward some mobile devices as well. This program can recover files that have been accidentally deleted from your computer, even if they were in the recycle bin and got completely removed. It can provide similar functionality for digital cameras, mp3 players, and much more. This is an excellent choice to help your system recover from a recent virus, series of bugs, or just a basic system crash.
2) TestDisk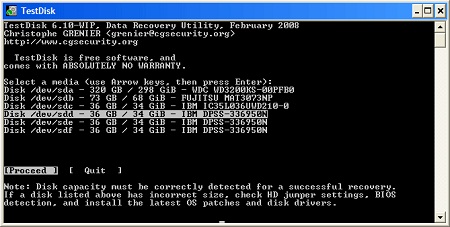 This is a cross-platform piece of software that works on Windows PCs, Macs, and Linux systems. TestDisk is completely free, which makes it an ideal quick recovery tool if something has gone wrong with your system and you are looking for some lost files. The program looks into common symptoms for the problem of lost files, including common viruses, faulty software, boot errors, or simple human error. This allows you to make sure that even if you need to recover lots of files right now, the odds of you going through those same problems is decreased as time goes on.
3) Disk Drill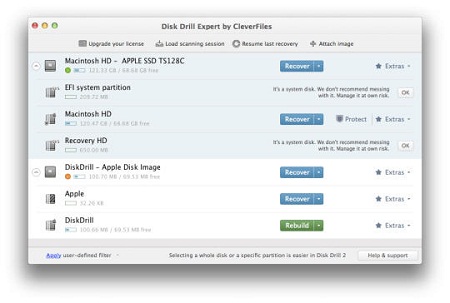 It's not often that applications like these are released exclusively for Mac owners, but Disk Drill is an example of a Mac-only recovery service. The program features a recovery vault that serves to protect your files from accidental deletion and restore them as needed. The software can also export a disk or partition to an image file that can be saved for a system recovery in case of hardware failure. The software is free, but those looking for advanced services can also download a pro version, which has many extra recovery, search, and restoration features.
4) GetDataBack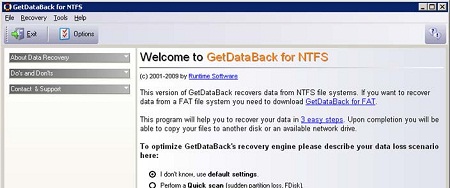 Designed for Windows PCs, GetDataBack is specifically targeted at recovering any and all lost files, whether they be picture files or any other sort of lost data. This can help protect against system crashes, viruses, software failures, accidental file deletions, and much more. GetDataBack is a particularly powerful recovery tool set that provides a way to recover files even if your Windows computer no longer recognizes a drive or partition. It can also restore files even if all directory information is missing on the computer.
Data recovery is always an important option for any computer, whether you are using a business machine or a computer for personal use. By selecting the program that is best for your operating system and experimenting with the different options available, you should be able to find the exact piece of software to make sure that nothing on your machine ever stays truly lost.