Are you considering buying an EEE PC from Asus? Here's one of the best EEE PC's that you can buy in 2011.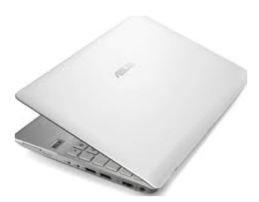 Asus is reckoned practically as the inventor of the Netbook computers but with some of their latest products we had to swallow our disappointment for their mediocre resolution display and some annoying keyboards. But they have bounced back from our disappointment with the likes of Asus EEE PC 1000HE and EEE PC 1004DN or EE PC 901, and they have prized us with the Asus Eee PC 1018PB-BK801 equipped with state-of-the-art tech features and surpassing its competitors in the market and giving them tough competition this time.
Asus EEE PC 1018 Series: Great Laptop For Little Money (See Below For Alternatives)
Recommended: Asus Eee PC 1018PB-BK801 .. on Newegg (Cheap)
Recommended: ASUS Eee PC Seashell 1018P-PU27-BK .. on Amazon (Slighty More Expensive) ASUS Eee PC Seashell 1018P-PU27-BK 10.1-Inch Netbook (Black)
As you can see the different 1018 models vary a lot. It certainly is worth comparing some of the different online shops to get the best price. Newegg is often very cheap.
The Asus EEE PC 1018 series is dozens ahead of its competitors at least with its fine aesthetics comprising of slick brushed metal design and excellent touch pad. The netbook chassis is completely restructured making it thin and sturdy at the same time though its costs have gone up from a typical $299 entry level to a $349 level (depends on model). The thin, flat lid is clad in brushed metal with a chromed Asus logo in the middle. The wrist rest has a similar brushed metal look and the bottom surface has textured black plastic in it. The metal construction feels solid and sturdy than other cheapo netbooks available in the market.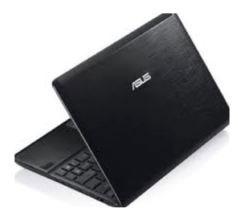 The brushed metal exterior may make things look like a beefier inside but you'll be disappointed here as it sports the same Intel Atom N450 processor that we have seen in netbooks in 2010. Don't expect this processor to do smooth multitasking with several high load applications but as long as you use this netbook for general netsurfing and trivial day to day activities, it would do fine for you. Apart from the 1.6 GHz Intel processor, there is 1 GB of RAM and 250 GB HDD which standard for all netbooks.
The standard Asus keyboard is there but we would have liked a bit bigger shift key. The touch Pad is trouble free and larger than expected, which is a clear advantage. Some multitouch gestures are also available with the touchpad.
The 10.1 inch display has a native resolution of 1024X600, which has almost become a standard for all netbooks. The matte display is good to look at with any lighting condition though viewing angles did not improve too much from its predecessors. The 0.3 MP webcam above the display is not so good but it has a nice lens cover which is movable by a small slider above the camera.
The speakers of the device aren't exceptionally loud but the sound quality isn't all bad. The battery life claimed by Asus is 10 hours but don't be so ambitious, expect a five hour battery life with your normal usage condition.
Alternatives: ASUS Eee PC 1015PEM-PU17-BK (Most Popular on Amazon)
If you have some more spare money, a great alternative to the Asus Eee PC 1018PB-BK801 is the ASUS Eee PC 1015PEM-PU17-BK. With over 150 positive recommendations on Amazon.com it is one of the most popular EEE PC's in 2011.