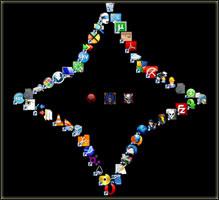 I previously showed you that there are some great tools to save/restore your desktop icon layout in Windows 7. Some tools go even further and create forms, shapes and objects using desktop icons. Sounds crazy? It probably is, but it's some cool desktop art.
Challenge + Reward Inside: Arrange your desktop icons into complex forms and send us a screenshot to [email protected]
Normally it would be pretty time consuming, but also more challenging, to arrange desktop icons into various shapes, forms and objects. Desktop Icon Toy is doing all the work for you and you can easily arrange your desktop icons with just a few clicks into shapes like stars, hearts, rhombus, triangle, pentagon, hexagon, circle or a moving clock.
Let's check out some examples of this desktop art:
The moving desktop icon clock: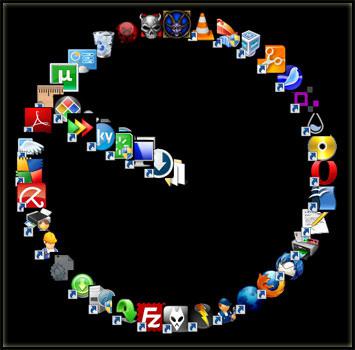 Star form: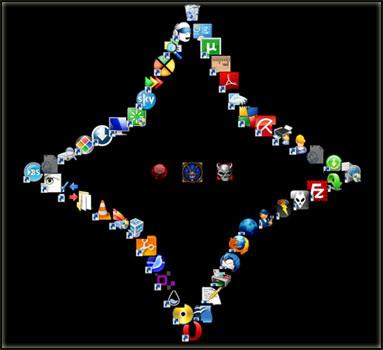 Rhombus: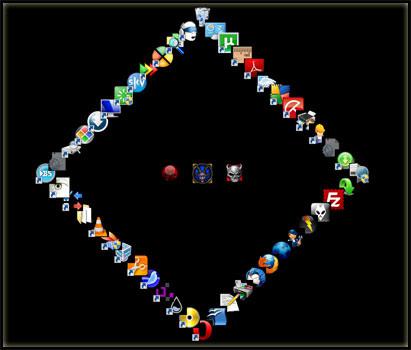 Heart: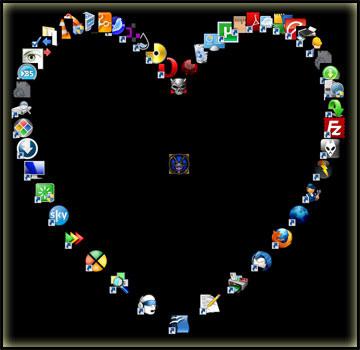 Multiple forms if you are using many desktop icons: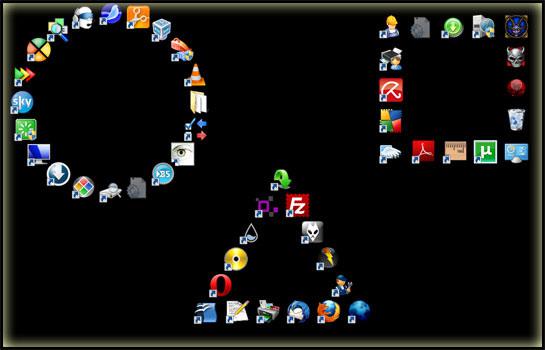 Tip: Because Desksoft's Icon Toy is shareware and would cost you $20, you can do it the free way and arrange your desktop icons manually and then save your desktop icons with the free tool DesktopOK. For some this ain't a solution, but I'm sure some of you will love the challenge to do it manually.
Why is Desktop Icon Toy worth it?
But Desktop Icon Toy is definitely worth 20 bucks, because it can do much more than just arrange desktop icons. You can also use it to animate your desktop icons and make them dance, remove the icon text, save the desktop icon layout, lock desktop icons (make them unmovable), keep your desktop icons on multiple monitors, change the desktop icon size, add some sticky notes to your desktop, activate desktop icons with a single click rather than a double-click, auto-select icons on mouse-over and much more.
Remove Icon Text
Save Desktop Icon Layout
Change Desktop Icon Size
Keep Desktop on Multiple Monitors
Sticky Notes Feature
Lock Desktop Icons
Download free trial:
You can download a free trial of Desktop Icon Toy from http://www.idesksoft.com/
The Desktop Icon Challenge
Challenge: Do you think you can manually create some really cool desktop icon layouts? If so, send us a screenshot of your desktop to [email protected]! The best entries will receive a reward (free themes and goldpackage) and will be featured on our site.