The pop-up blocker in IE9 can be useful, but if you'd rather disable it here's how.

Turn Off Pop-Up Blocker Manually
1. Step Open the Internet Explorer 9
2. Step Click on the gear icon at the top (far right) and click again on Internet Options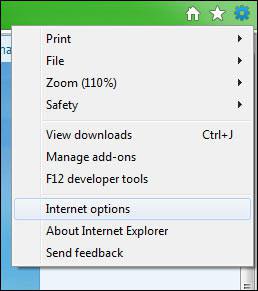 3. Step Switch to the Privacy tab
4. Step At the bottom it says Turn on Pop-up Blocker, uncheck it: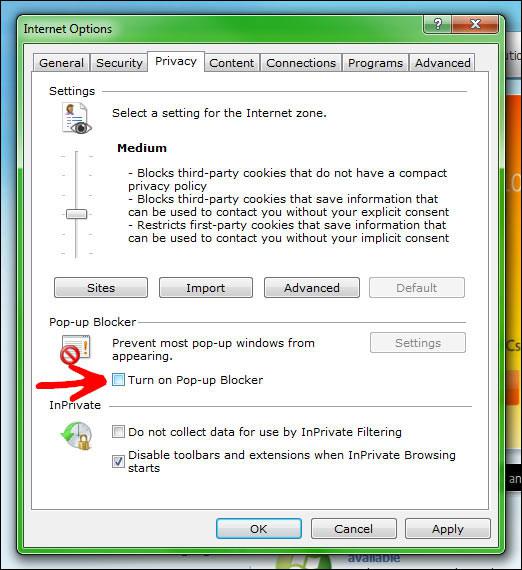 5. Step That's it, you have successfully disabled the pop-up blocker in your Internet Explorer 9.
Too many pop-ups popping up now? You can always re-enable the pop-up blocker. A great way to block malicious websites is the DynDNS Internet Guide. If you want to block ads, you'll need an ad blocker. Here's a decent ad blocker for IE9.