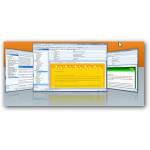 Using an email software has two advantages, you can store emails on your PC and sort them using filters. Some of the best email clients also have tons of plugins like color highlighting and all sorts of useful features
Email client or email software is very important part of cyber world. Everyone has one or more email ID, a Facebook account and a bulk network. So there are so many clients in the cloud now. The best Email clients for Windows 7 are Thunderbird, Opera Mail, Windows Live Mail, eM Client, Postbox.
1 Thunderbird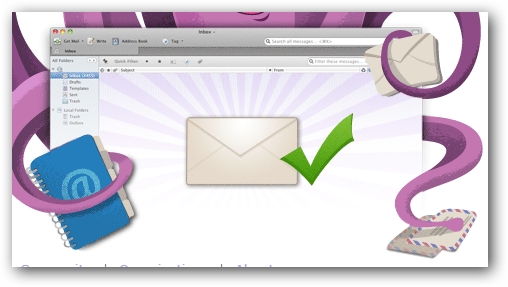 Thunderbird is an Email client, news client and feed reader software developed by Mozilla Foundation. The first release of this software was in July, 2003. The latest release, Thunderbird 16.0.2 has been released in October, 2012. This software is available in 53 languages. You can use Thunderbird with Gmail. Multiple email accounts, email labels and priorities, themes, message filtering, folder organization, POP and IMAP and RSS/Atom feed can be handled by this Email client.
Email accounts provided by Microsoft Exchange Server are also supported by this software. It has the ability to create templates. Thunderbird is also featured with advanced filtering, search tools and excellent spam filter. The main advantages of this software are that it is free and as being very lightweight it works so fast compared to other software applications.
2 Opera Mail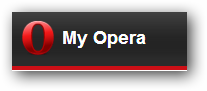 Opera Mail is another Email client, feed aggregator, IRC, and news client software developed by Opera System. Another name of this software is"M2 Mail Client". It can deal with Web Mail accounts, POP and IMAP. It can read mail sent from Thunderbird, Windows Live Mail, eM Client, Postbox. This software can be integrated with RSS readers and most of the web browsers.
You can use this complete email client whenever you are online or offline. Smart spam filter is included in it. The way Opera delivers HTML in the web browser is brilliant. The advantage of this software is that it that it is free and is very easy to use. Here new mails open in new tab instead of new windows. So in one word it is a very flexible software.
3 Windows Live Mail: (Included in Windows Essentials)

This Microsoft product is a full desktop Mail client. The latest version of this software is 2012 (Build 16.4.3503) released in August, 2012. It can read the RSS feed and also have calendar components. This software is very easy to set up. POP3 and IMAP are supported by this email client. It also supports Web-based email accounts like Yahoo! Mail, GMAIL and Hotmail. Windows Live Contacts can be synchronized with this desktop email client very easily. Windows Live Mail has a brilliant search feature. It is able to use and edit HTML. The advantage of this free software is that it is very lightweight so it is very responsive and uses less resource to run.
4 eM Client

eM Client is an Email client cum Personal information manager software developed by eM Client Inc. This software is available in free and pro-version. Various Email standards like SSL/ TLS, S/MIME, SMTP, IMAP, POP3 are supported by this software. eMClient supports Google Map, Gtalk, Gmail and is available in twelve languages. This has a highly customizable and powerful contacts database. It encrypts and secures all the data that are being sent. It is a free software and very easy to install and use.
5 DreamMail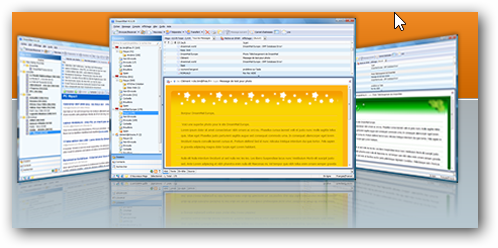 This Email client software can handle RSS feeds, IMAP, POP and Web Mail accounts. The main feature of this software is that it can create separate email storage for imported contents from outlook express and Foxmail. Customizable templates, Remote mailbox management are other features included in it. It can create different account for different users. The user of this software can protect their account by using password. Overall it is a good Email Client. The main disadvantage of this software is that it is not available in various languages.