This is a follow-up to our guide on how to fix the slui.exe – this time we are taking a look at how to fix the error "This copy of Windows is not genuine", which could mean you need an install disk for your laptop or a completely new license
If you have purchased a laptop from a 2nd-hand vendor it is quite possible that he used a non-genuine key to activate your Windows copy, which is illegal in the first place and that's why you are getting the "not genuine" error! Try contacting the vendor and claim an original copy, but first make sure it was part of the deal.
Re-Install Windows Using A Bootable ISO – Do NOT Enter License Yet
Re-install Windows to fix the error, but don't enter the license yet.
1. Step In order to fix the error you should try re-installing Windows 7 – first figure out what version is currently installed
2. Step Hit Windows key + R on your keyboard and enter winver.exe
3. Step winver should tell you what version you run.
4. Step If you run Windows 7 Home Premium use the links below to download a bootable ISO file that you can use to re-install Windows:
Windows 7 Home Premium x86 with SP1 (bootable) http://msft.digitalrivercontent.net/win/X17-24208.iso
Windows 7 Home Premium x64 with SP1 (bootable) http://msft.digitalrivercontent.net/win/X17-24209.iso
5. Step During the installation don't enter the key (use the option, activate later)
6. Step Make sure to download all Windows updates and install them
Upgrading Windows? (Optional)
If you are upgrading, also follow 7-8
7. Step Now open an elevated command prompt
8. Step Enter slmgr -rearm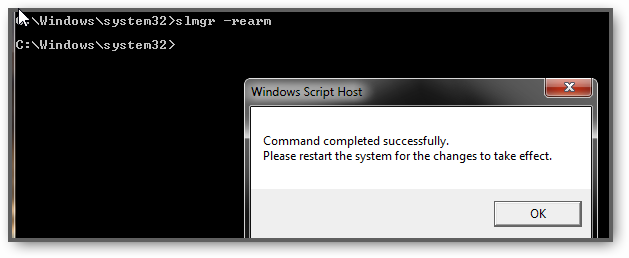 Finally, Activate Windows
9. Step Reboot and activate Windows – use the key found at the bottom of your laptop or that came on a little card.
You can also follow this video if you need more visual instructions
Still Problems? Call Microsoft Support To Validate License
If you can't activate Windows, it is possible that your license has been used to activate too many devices. It is possible that you get this error if you frequently remove your hard drive and add it to completely different PC's. Windows automatically detects these changes and requests a re-activation. Yes, this is annoying but the solution is simple
Call Microsoft
Tell support that you switched to a new computer
Have them activate your key over phone
Enter proper key
You can then properly activate your copy and make the "not genuine" error disappear.
Upgrade To Windows 8!
I had to call Microsoft a bunch of times when I used Windows 7 due to changes to my computer hardware, but on Windows 8 it seems to be a little different. I can change my device and it won't ask for activation again. I believe after linking your hard drive to a Microsoft account, Microsoft has all it needs to verify that you own a genuine copy and will stop bothering you even if you switch computers. So if you don't want all this trouble, simply buy a Windows 7 to Windows 8 upgrade key and be done with it!
Using The Hidden Admin Account
Sometimes, you may also run into the error "slui.exe – could not properly activate Windows"
In that case, it is possible that there are permission issues. I am pretty sure Microsoft fixed the bug by now, but if you need help with this, you can read our guide
here: