If you don't need the sleep mode, simply turn it off. A tutorial for new Windows 7 users.


New To Windows 7?
Getting Started Part 1: Activate Windows 7
Getting Started Part 2: Make File Extensions Visible
How to make computer not sleep in Windows 7
A computer has a sleep feature that allows it to resume the full power operation very quickly when you want to work again. Normal shutdown and startup takes longer, so it is recommend you let it enter the sleep mode so that it wakes up very quickly.
If you don't want the computer to sleep, read this.
1. Step Go to the start menu and into the search box type "Power Options" and press enter. (You can also find the Power Options when you open the Control Panel)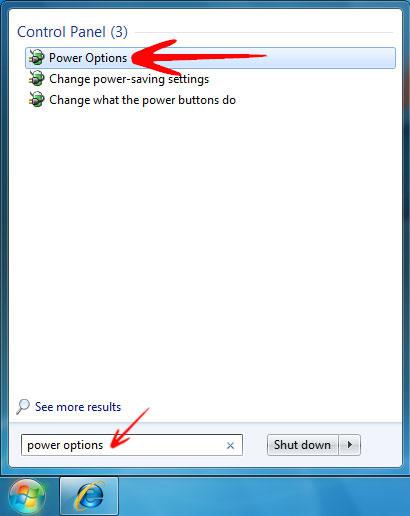 2. Step The Power Options window appears. In the left pane, click on "Change when the computer sleeps".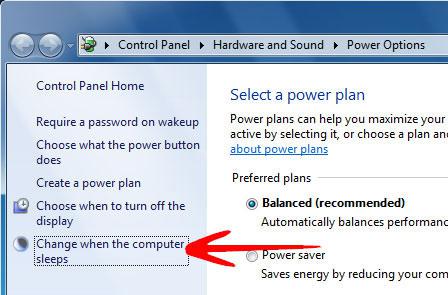 3. Step This will open the Edit Plan Setting Screen. There are two options there. Turn off the display and put the computer to sleep. From both dropdown lists select "Never".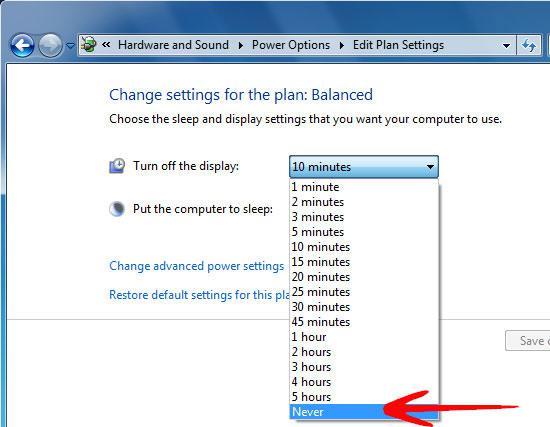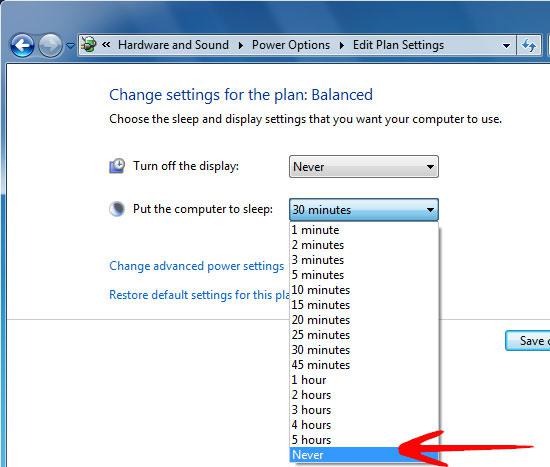 4. Step Finally click on "Save Changes" button.
You can easily set how long your computer should wait before it sleeps. But on a battery powered laptop, if the battery dies, having sleep or hibernation terminated may result in data loss.