The Windows default text editor, Notepad, has only basic text editing capabilities and many computer users are in need of better and more advanced alternative. One such alternative is the freeware NoteTab Light, which comes with tons of excellent features and libraries.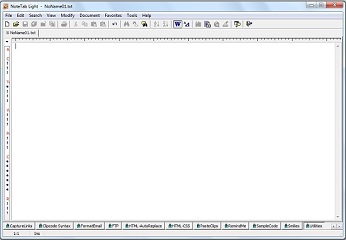 NoteTab is offered in three different versions, the free NoteTab Light and two paid versions, NoteTab Pro and NoteTab Standard. For most computer users, NoteTab light offers more than enough features and commands to perform basic as well as advanced document editing.
Using NoteTab Light
Step 1. Installing NoteTab Light – download the installation file from here and run the installation Wizard.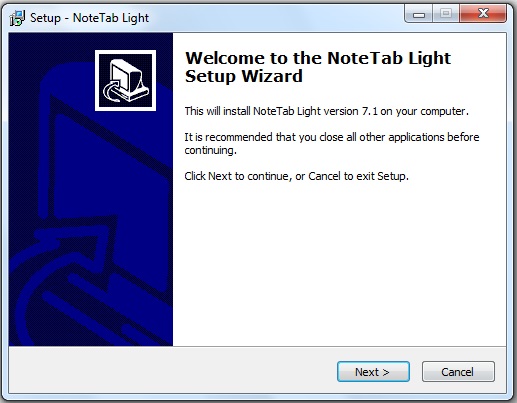 Step 2. Using NotePad Light – open the software and maximize its window, so that you can start getting familiar with its interface. Since there are quite a few features, libraries, built-in functions, and templates, it is probably best to open the help file and learn more about the key features.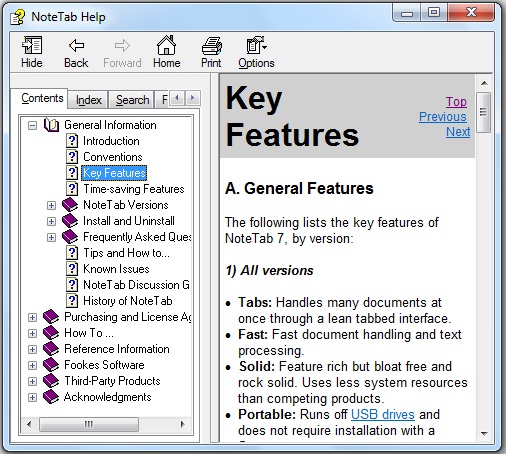 NoteTab Light is a tabbed text editor, which allows you to work on as many documents as you wish all at the same time. The software works with documents of up to 2GB in size.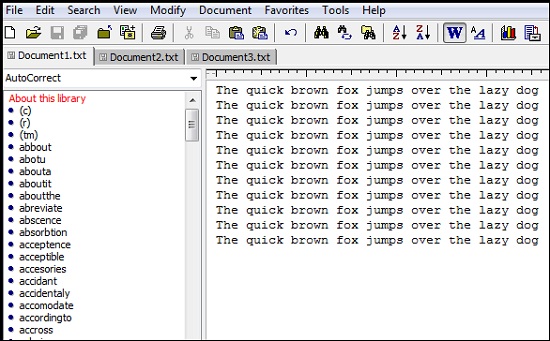 Let's create a simple HTML document with NotePad Light. Select the HTML CSS library and double click New Web page from the menu on the left.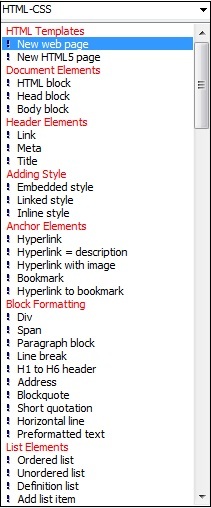 When the Template wizard window opens, type in the page title, description, and keywords. Click the OK button.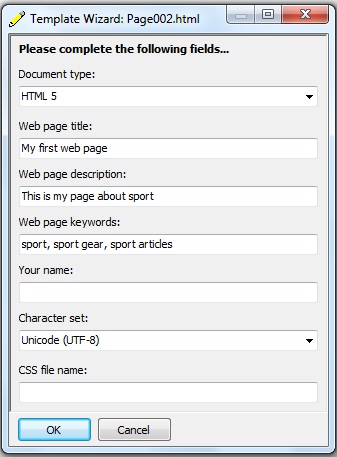 On the second window, select the font properties and page color and click OK.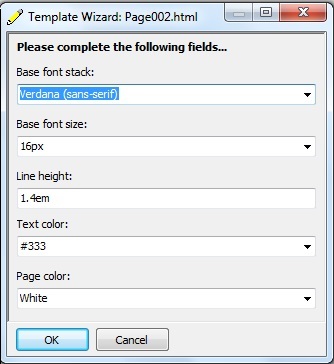 Save the file with .htm or extension and you are done – you have created a basic web page in just a few seconds!
Step 3. NoteTab features and libraries. When you start using NoteTab Light for a first time, you might be overwhelmed by its numerous features, but with time you will learn how to take advantage of most of them and get things done much faster. Among its most useful features are the Paste board, Templates, Auto-replace mode, Editor Clipbook, and Clipbars; use the help file if you want to learn more about any of them. The NoteTab Light libraries' tabs are situated above the status bar and with a single click you can open any of them, there is even a Smiles library.

Conclusion
If you find yourself in need of a powerful text editor, NoteTab Light should be on the top of your list. The software comes with a fantastic set of features, which will make any text editing, HTML editing, and text processing task an easy one.