Want a sleek-looking alarm clock that's incredibly easy to use? Check out this alarm clock gadget! Use custom alert sounds, different colors, and preset alarms!

This alarm clock is incredibly handy. It looks modern and stylish on the desktop, with a subtle yet polished animation when the alarm goes off.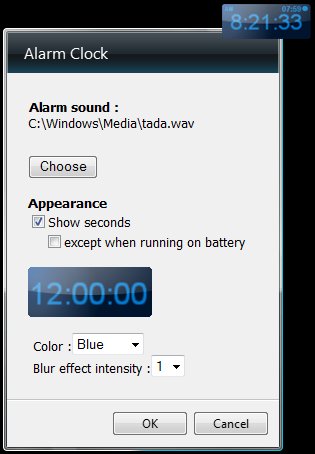 The options allow a user to select a custom sound as the alert noise or use the default "tada," and there are five different colors to choose from for the theme (red, orange, gold, blue, and green). The preset alarms can be used in 1, 2, 5, 10, 20, and 30 minute intervals, or a specific time can easily be typed in. Form and function in one great gadget!
File Download
You can download this file here – keep in mind that this does only work on Windows 7