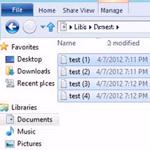 Here's a handy trick to rename multiple at once without any tools or you can select from 3 tools to batch-rename files
Steps to rename multiple files
1. StepOpen the location where your files are stored. Select all files you want to rename by either holding CTRL while selecting them one by one or just drag and draw a rectangle above your files to select them all.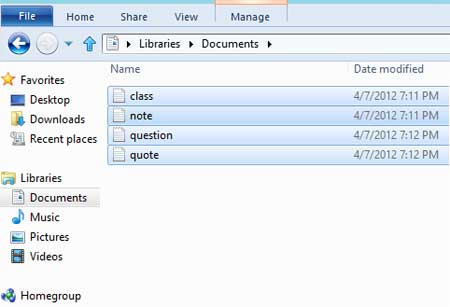 2. Step Next, Press F2 on your keyboard, enter your new name and press Enter. Windows does not allow you to have same name in same file location so 1, 2 3 are automatically added to your file names. Alternatively, you can just select the first file, press F2 to rename it and then quickly press tab to go to next file and rename another one.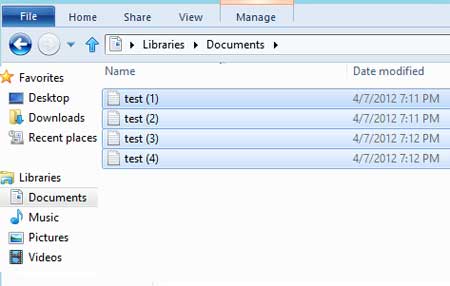 Conclusion
Besides renaming multiple files manually, you can also use third-party tools like ReNamer to rename multiple files in Windows 8.
3 Tools To Batch Rename