You can't afford Photoshop? Here are the 6 best free graphic software tools for Windows 7 that you can use to create fancy Windows 7 themes, edit your photos and create digital art for your desktop.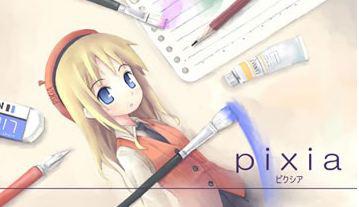 Many people are willing to invest time and energy into graphic design, but not many people have the funds to afford expensive programs such as Photoshop, which sells for nearly $700. However, with free graphics software for Windows 7, many users can find suitable programs without the high price tag of traditional software.
Paint.NET: Powerful Free Alternative
Paint.NET started as a simple alternative to Microsoft Paint, but has since grown into a powerful piece of free graphics software for Windows 7. It has many features available, such as level adjustments, a cloning tool, and special effects. The amount of features available has led some experts to compare this free program to expensive programs like Photoshop or Corel. Some users may notice a lack of a dodge and burn tool, and the paint brush selection is limited, but overall Paint.NET is a great graphics editor for novices and professionals alike.
GIMP: Free Photoshop
GIMP was originally designed to operate on Unix and Linux but is compatible with Windows 7. It is sometimes referred to as the "free Photoshop", but is much more difficult to learn. Like Photoshop, GIMP offers full plugin functionality, and has many of the same features of Photoshop and supports a wide range of file formats. Because GIMP is volunteer developed and tested, there may occasionally be an issue with stability and the frequency of updates, but most users report a positive experience.
PhotoScape: Top Graphics Software
Photoscape is a popular choice when looking for free graphics software for Windows 7. Though it is loaded with many rich features, Photoscape is easy to use and learn. Some included features are a red eye remover, a batch editor module, a flexible crop tool, and a simple one-click auto-level tool. This software has a few drawbacks, such as poor function descriptions, a few Korean characters, and the ability to only open one file at a time, but the features and ease of access more than make up for a few shortcomings.
Pixia: Easy To Use

Originally developed in Japan, Pixia has earned a large following in the United States. Though it lacks an online community and has incomplete help files, the user interface is set up with large buttons and can be navigated easily. It boasts a decent set of image adjustment tools and has layer masks for editing, but the brush is limited to a maximum size of one hundred pixels and there are no gradient tools to help blend masks together smoothly. The main drawback to Pixia is the setup of the layers palette, as it is poorly designed and occasionally confusing.
Serif PhotoPlus SE: Free Graphics Software For Everyone

Serif PhotoPlus SE is a limited version of Serifs normal photo editor. It has limited features when compared to the full version of the software, but it is a great free alternative to expensive graphics software. Some of the features included are a thorough selection of tutorials, a red eye reduction tool, layer blending tools, layer masks, and a great selection of layer effects. Unfortunately, PhotoPlus SE lacks a plugin system, has limited control over adding text, and does not contain any keyboard shortcuts, making this program a little tough to handle.
Finding and selecting the right free graphics software may seem intimidating as there are numerous free programs available. However, with some research and time, designers can select a great program that will allow them to create stunning graphic art.