Sending a fax is easy and cheap. There are many online services and free software solutions that allow you to send a Fax within minutes. Here are 5 of the best tools.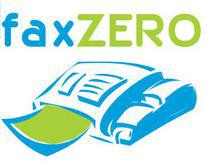 Not everyone has access to a fax machine, but almost anyone in business can access the internet. With today's technology, it is easier than ever to send a fax over the internet, as long as the user has a few basic office items and access to free fax software for Windows 7.
The Built In Fax Solution: Windows Fax and Scan
The most readily available free fax software for Windows 7 comes preloaded in the actual operating system. To access it, users must click on the start button and select "all programs". From there, they will find Windows Fax and Scan. The software is easy to use, with accessible menus and onscreen step-by-step instructions. The only drawback to Windows Fax and Scan is that it requires either a fax server or a fax modem. Fax modems are relatively inexpensive and can be connected to the computer through a USB port. Fax servers are typically used by businesses, and are a little expensive for personal use.
FaxZERO: Online Fax Service
FaxZERO is an online based software that allows the user to send up to two free faxes a day over the internet. However, there are a few restrictions to this service. FaxZERO only allows users to send plain messages, preventing them from uploading documents or images. This service will also print ads on the cover page, which can create an unprofessional fax. Nevertheless, FaxZERO is a great product for people who only need to send the occasional fax message, and do not wish to pay for an expensive fax machine.
Impact ColorFax Lite: Send Fax From Your Desktop
Impact ColorFax Lite is a free, simple faxing solution for all users. Its free fax software for Windows 7 allows users to send and receive faxes directly from their desktop. Impact ColorFax Lite has several great features, such as a preview pane, improved support for faster faxes, an expanded help system and user-friendly interface, drop and drag faxing, and an autoprint feature. Some features are not available in ColorFax Lite that are available in the paid version of the software, including the ability to customize the cover page and color fax broadcasting.
K7 Unified Messaging: Voicemail Box
K7 Unified Messaging is an independent voicemail box that allows users to receive faxes and voicemails on an account separate from their phone. Users receive their faxes easily via email attachments at no cost. In fact, the entire system has no fees associated with it. Unfortunately, K7 Unified Messaging does not always accept new customers, depending on their current load, and there is no system for sending faxes. This program is good for users who only need to receive the occasional fax, but would not be advisable for someone who needs to send faxes on a regular basis.
Popfax: Easily Convert Work Into Faxable Documents
Popfax is a great piece of software that allows users to send and receive faxes with a few clicks of a button. Users can select the Popfax application from their printer list and easily convert their work into faxable documents. While the software is free to download, to send the faxes over the internet requires a subscription. Popfax has a full feature free trial available that lasts for a limited time, so users can try their services before subscribing. Signing up for the free trial requires no credit card information or future commitment, so users can rest assured that they will not see unexpected charges.
Sending a fax can be a headache for people without fax machines, but free faxing software can make it easy. Whether users try out the Windows 7 fax software, or utilize a third party program, sending a fax over the internet adds convenience to a hectic business life.