With the iPad2, Apple promises to retain the iPad's remarkable features and improve upon its shortcomings, whatever Apple thinks they are that is.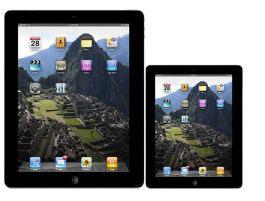 In the meantime though, they have released a new round of ads showing how simple it is to use the new iPad 2 — a strategy aimed at the multitude of competing slate devices that are flooding the market right now.
There are, in fact, many competent tablets available out there, such as Motorola Xoom or Samsung's Galaxy Tab and they are often with better hardware.
What has the Apple iPad 2 got to offer? A 9.7 inch 1024 by 768 pixel screen, which of course, does not top Motorola Xoom's 10.1 inch, 1280 by 800 pixel screen. Besides, other competent tablets like the Xoom and Samsung Galaxy Tab has something as basic and fundamental as the capacity to support Adobe Flash Player, which Apple has made clear that it will not appear on iOS devices. They are pushing HTML5 instead.
Xoom and Galaxy Tab also have much better in-built cameras than the Apple iPad, and iPad 2 has not fixed that department as well. So instead battling on the basis specs, Apple has done the intelligent thing and highlighted the usability of the iPad. Will the iPad 2 still sell as well as it is expected to? That's definitely a yes — despite the fact that some claim it more due to the hype and less because of actual content. However, the fact remains that most buyers are on the look out for a slate and they want no just any slate — they say they want the iPad.