TinyWall is a free program from an individual programmer that adds an extra level of protection to your Windows Firewall.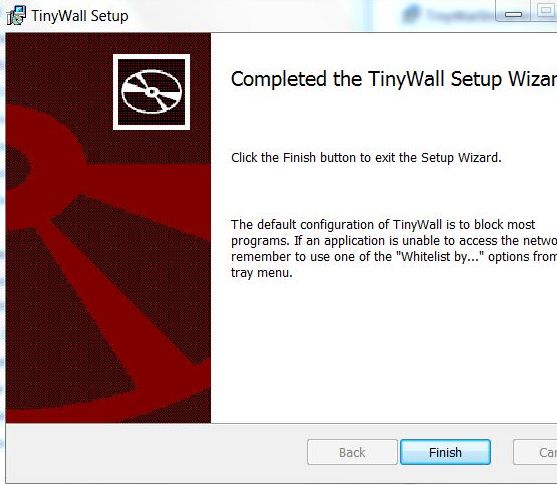 Windows Firewall is a powerful and effective firewall that comes standard with Windows Vista, Windows 7 and Windows 8, but adding some more protection is always a good idea.
Light and Fast
TinyWall is a light program and a quick download. Installation is fast and painless. After installation, you access the program from the system tray (The system tray is called the Notification in Windows 7 and beyond.)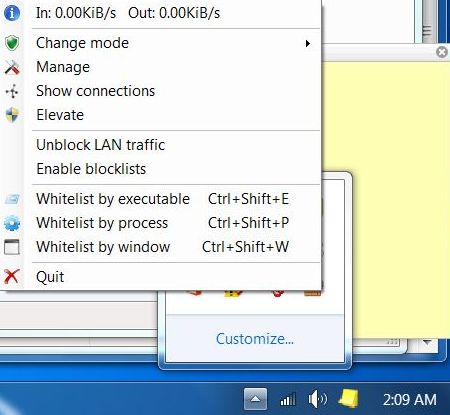 TinyWall is more than a mini-firewall; it's a controller for Windows Firewall. It is designed to make the existing firewall simpler and more effective to use. For example, TinyWall is made to deflect attacks from malware.
Nothing important is stored in your registry, so nasty malware authors can switch "Enabled" off. TinyWall doesn't try to do too much at once. It controls programs by blocking program connections, although there are a few automatic exceptions–a few browsers and other major programs.
No Popups
What, no fancy colored popups to notify you that a program has been blocked? TinyWall doesn't work that way–you'll know a program has been blocked when it does not function. It is easy to set an exception, however, by choosing the executable file, or locating it in a list of running process.
That's not a bad thing. You may have used some popular firewall software (we won't name names) that send pop-up after pop-up. TinyWall gives you a break from this onslaught. It was designed to increase the likelihood that users will only put applications they really use on the approved list.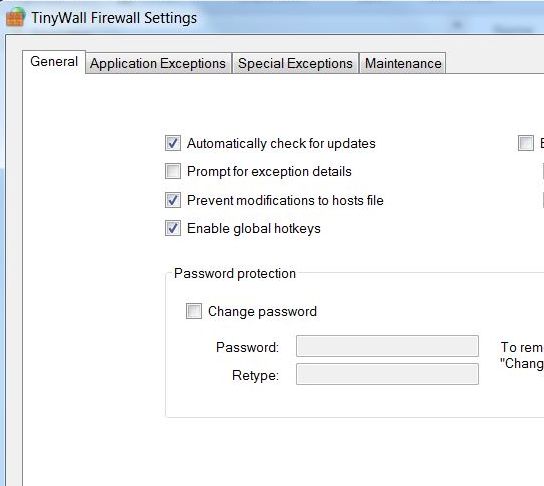 The program will block hundreds of nasties like worms, viruses and trojans. It's easy to use for non-techies because you don't need to set ports or protocols. In addition, it won't install drivers or other components.
Feature List
TinyWall Features include:
-Automatic learning.
-Lockdown of settings.
-Timed firewall rules.
-Protection of host files.
-Ability to restrict applications from the LAN.
-Established connection list.
You don't necessarily need TinyWall. Windows Firewall is one of the more effective programs from Microsoft. But it adds an extra layer of safety and control, at a very competitive price–totally free.