Are you looking for a comfortable way to download album art for your Windows Media Center / Player? If so, here's a great little tool that can download album art from 20+ different sources.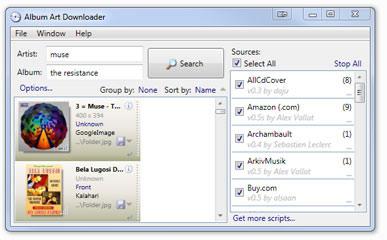 Let's take a look at the interface: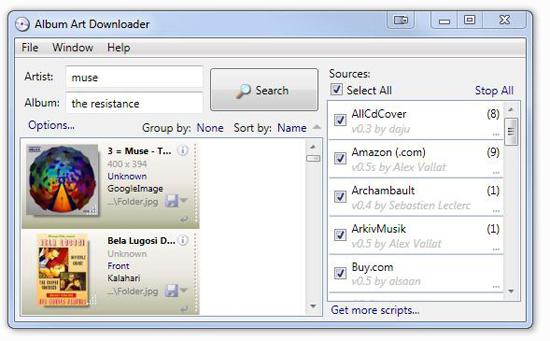 All you have to do is to enter the name of the artists and the album name and then hit Search. The download tool will search over 20 different sources like AllCDCover, Amazon.com Archambault, ArkivMusik, Buy.com, CD Baby, CD Universe, Cover-Paradies, Coveralia, CoverIsland, Darktown, Discogs, Freecovers API, GoogleImage, Hitparade.ch, HMV Canada, Juno Records, Kalahari, LastFM Artist, LastFM Cover, maniadb, Encyclopaedia Metallum, Metal LIbrary, Psyshop, RevHQ, Take2, VGMdb, Yes24, YesAsia and Local Files.
By default the Album Art Downloader downloads the art to C:Users[yourusername]PicturesAlbum Art and creates subfolder for each artist. You can then follow our tutorial how to change album art in Windows 7 in order to change it within Windows Media Player.
You can change the download location by clicking on the text on the left side of the "save as icon". The album art can be sorted by Name within the downloader.
Download Album Art Downloader
You can grab a free copy of the tool over at sourceforge: