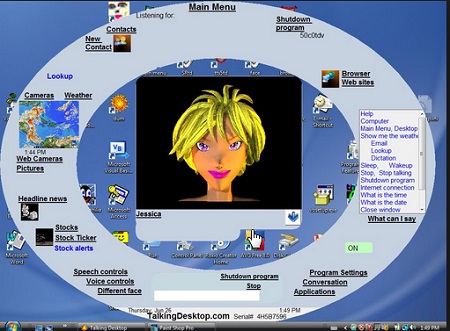 Dragon Naturally Speaking is one of the most popular speech recognition programs, but it's not the only program on the market. The following programs are worth trying as well
In the workplace, there is a constant effort to alleviate time-consuming tasks. Typing is arguably the most dreaded task of all; however, thanks to speech-to-text technology, we now have products like Nuance's Dragon Naturally Speaking software, which allow us to bypass this cumbersome chore. Let's explore alternatives to Dragon Naturally Speaking that offer flexibility of both price and product features when it comes to speech-to-text.
1) Windows Speech Recognition
When running Windows (Vista or higher), there's already a free speech recognition program installed on your PC. The Windows Speech Recognition tutorial walks you through the basics of the program. Windows analyzes your voice as to better understand your commands. Although this program is not as accurate as Dragon, it's still a valuable tool, and it's free. To access Windows Speech Recognition, click start and type the words "speech recognition" into the search box, and follow the simple prompts.
2) Talk Typer
Free with no download required, Talk Typer is a user-friendly speech-to-text tool. Accessible at the click of a mouse from virtually any computer with an internet connection, this tool is accurate when it comes to voice recognition. It even has a built-in translator for creating documents in various languages. Simply go to www.talktyper.com . Once you have converted your words from speech to text, Talk Typer allows you to print, email, copy to clipboard, and even post converted text to Twitter directly from their website.
3) Talking Desktop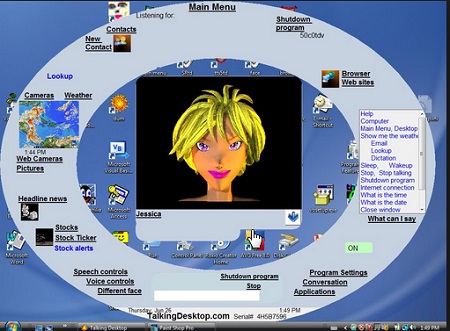 This software is available for purchase as a download for $69.00. Aside from dictation, it features host capabilities, including a voice browser, which allows you to command your internet with your voice. You can use voice commands to navigate and control websites, control your music playlists, create and playback a personal to-do list and much more. You can purchase this software at www.talkingdesktop.com.
4) Google Chrome Speech-to-Text
It's no surprise that the tech giants over at Google have decided to jump on the bandwagon of free speech-to-text software. When using Google's Chrome Browser (11 and higher), you can utilize their free speech recognition program to dictate and translate text. Fast and accurate, Google Chrome is a great way to take the daunting task of typing and toss it, without throwing money out of the window. Download Google's Chrome browser, and click the microphone. Text can be dictated into any text box or field, so the sky is the limit!
5) MacSpeech Scribe
Made specifically for Macintosh computers MacSpeech Scribe, can be used to dictate speech to an exterior device (such as an Android, iPhone, iPad or even a digital recorder) from anywhere. Once saved to the device, the dictation can later be uploaded and processed through Scribe, and then formatted to text. This is what separates MacSpeech scribe from practically any other voice recognition software, including Dragon. It is available for purchase in stores and online for about $115.00-$132.00
With all of the hustle and bustle of the workplace, it's a breath of fresh air to know that the burden of typing by hand is an optional one. In addition to Dragon, technology has offered up more ways than one to maximize productivity at the computer, while minimizing how often we must face the formidable task of the "hunt and peck".