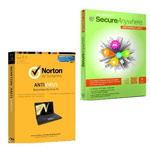 Wondering how some of the leading internet security tools perform on Windows 7? We compared Webroot SecureAnywhere and Norton Antivirus
With the huge variety of existing virus protection programs, it can be like looking for a needle in a haystack to find the best one. Two of the biggest contenders right now are Webroot and the ever-reliable Norton. Both of these services offer various levels of paid service with different packages and many options. The question is: which of these two offer better protection?
Feature Comparison: Webroot With Many Additional Tools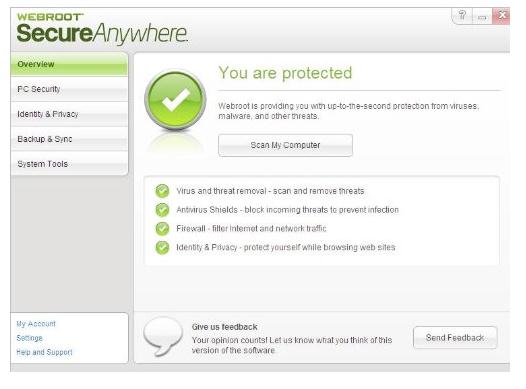 Webroot Secure Anywhere has a very beautiful UI and is easy to use. We are also impressed by the many system tools, backup features and even privacy and identity protection features
While Norton has long been the reliable choice for anti-virus software, Webroot may give it a run for its money in terms of features. Included in Webroot's main program are protections for PC, tablet and smart phone, and the ability to wipe sensitive information from these devices remotely should they be lost or stolen.
Webroot security: The highe-end service package offers cloud backup storage for up to 25 gigabytes. Webroot also has a tool that ensures that deleted files are totally unrecoverable.
While Norton does offer these tools as well, they need to be purchased separately.
How Much Do They Cost? Test-Drive Norton
Webroot has no free version, unlike Norton which offers a free 30 day trial. This may be a deal breaker for those who feel the need to test drive new software. Norton's protection comes in $50, $80, and $90 packages, each with more features than the last. Extras like online backup and mobile device protection can cost $20-$30 dollars extra per tool. Repeat customers are eligible for discounts, up to 15% off the purchase price. Webroot's packages cost $40, $60 and $80 packages, but mobile device protection and file backup are included in the highest bracket product.
Virus Protection Comparison: Popularity A Bad Thing?
Norton's longstanding position as an anti-virus program leader can actually result in worse protection. Because of its high profile status, more hackers are writing programs which specifically target Norton's software, making it more vulnerable. Additionally, Webroot comes packaged with spy ware protection, which Norton lacks. Both suites perform similarly when compared directly. Norton's product works quietly in the background which is nice, but Webroot has better cleanup tools for already infected software and faster response to new virus outbreaks.
Ease of Use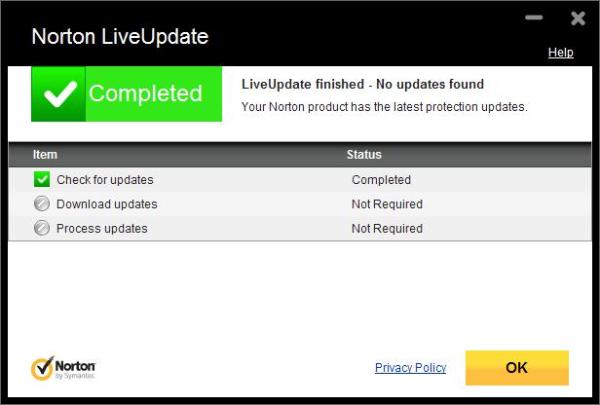 Norton's LiveUpdate makes updating the software hassle-free
Norton's online store is overwhelming, and finding what you want can be confusing, despite the constant pop ups offering live assistance. Webroot's more streamlined product model, offering three packages with everything included may be easier to puzzle out than Norton's "Buy what you need" approach that confronts consumers with dozens of confusing products. Webroot's download and use is highly recommended by consumer reviews, but Norton's fast scans and streamlined system that takes up fewer system resources are a huge selling point for many.
In the end, the two products are pretty close but for most people, Webroot is probably the best solution of the two. While loyal customers of Norton may benefit a bit from continuing to purchase their service, anyone looking for a new anti-virus software program would do well to decide in favor of Webroot. However, if you're still uncertain, it certainly can't hurt to take Norton up on their free trial offers.