Many people want to try their hands on being a DJ, but first you need a good DJ software for Windows 7! Here are some of the best DJ tools that ambitious DJ's need.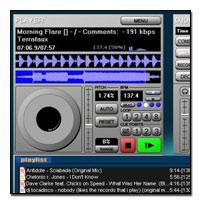 It used to be that creating a playlist or remixing a song required a studio filled with expensive equipment. Nowadays, the ability to DJ is within easy reach of everyone and requires nothing more than downloading the correct software. Some of the best DJ Software for Windows 7 is completely free and other programs offer a free trial with limited functionality. All the programs can help you to create songs and playlists that are totally unique and completely yours.
djDecks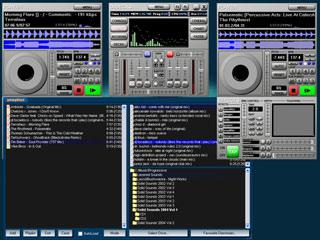 Like most DJ software, djDecks from AdionSoft can mix and sequence different file types. The program also has a variety of different sound effects that can be added to the track, including various loops, beats, and echoes. The program has ASIO driver support and is compatible with a large variety of sound cards and MIDI controllers. The Vinyl Control feature uses specially coded vinyl records and tracks the location of the analog cartridge's stylus on them. The free trial of djDecks allows for 30 minutes of use, and may leave files behind when uninstalled.
ClubDJ ProVJ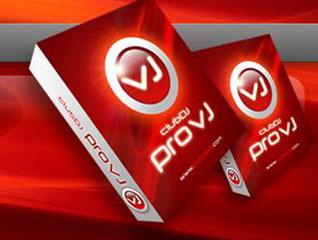 ClubDJ ProVJ has an unfamiliar user interface, but their help section is clear enough to make the interface a non-issue. The program has two decks, and audio and video clips can be dragged and dropped between the two for mixing. Within each deck, the volume, pitch, and speed can be customized. There are also a variety of clapping, cheering, and laughing sounds included in the program that can be added to the song or film. The trial version of the software lasts for about 25 minutes, does not allow saving, and leaves some files behind after it is uninstalled.
Traktor Pro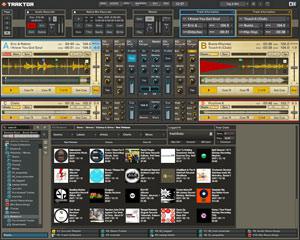 Traktor Pro is one of the best DJ software for Windows 7, but it is also one of the priciest. For people who are serious about deejaying, however, the extra features may make the price worthwhile. The program has one-touch looping, a track-search function, smooth crossfades, automatic beat synchronization, and interactive graphic waveform displays. There are four playback decks and an integrated DJ mixer. Realize, however, some of the higher end functions of the program may require an equally high end computer to work properly.
Virtual DJ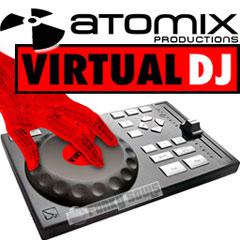 Virtual DJ is one of the best DJ software for Windows 7 and it is also completely free, making it ideal for those who are new to deejaying. The application allows for the creation of playlists and mixes. Those who want to upgrade the basic Virtual DJ package can purchase a USB-based hardware mixing console. The software features two digital turntables on the top of the program window, each of which can loop, adjust pitch, scratch, shift, and cue. The song can be dragged and dropped into the console in the middle, where they can be mixed and edited.
DJ software allows you to edit and mix songs and videos from the comfort of your own computer. For those who are willing to spend on their equipment, there are many different software programs available that are loaded with all sorts of features. For those who are more concerned with the price than the extra features, the best DJ software for Windows 7 is probably a free program like Virtual DJ.