We have reviewed a sticky notes alternative in April. Here's another software that could be the best sticky notes software ever.

Why could it be the best sticky notes software?
Easy to use
Rich-text editing (format your text)
Insert links into your notes
Create ordered lists
Synchronize notes with Microsoft Outlook
Archive for old sticky notes
Search sticky notes archive
Add sticky note to ALT-Tab Switch
Hide sticky notes
Low-weight software
Change sticky notes background color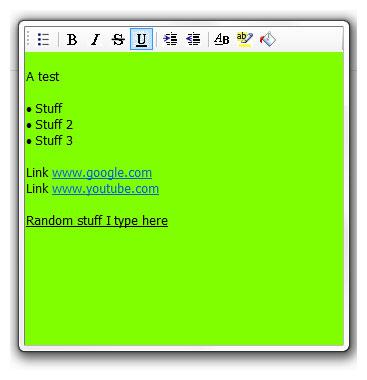 You will have to get used to moving the sticky notes software via CTRL + Left Mouse. You'll also have to enable formatting first and change the annoying yellow background, but other than that you'll love this software.
You can change the background of the sticky notes software by clicking on the paint bin. You can also change the background color of the text line (don't confuse the two)
Unhandled exception errors
I did run into a few unhandled exception errors on Windows 7 64-bit. I'll try to contact the developers. If they could fix this this software could be a valuable tool.
If you want to try it yourself, head over to http://desknotes.codeplex.com/