Most point of sale systems are expensive, and do not always offer the functionality users desire. However, free point of sale software for Windows 7 does exist and can be surprisingly fully featured and easy to use.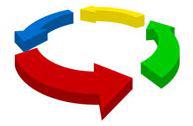 ProffittCenter POS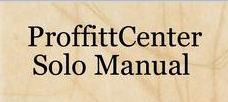 ProffittCenter POS has an intuitive interface and smart design that makes it easy to download and implement. It not only functions as a POS system, but also handles intelligently handles inventory and ordering, minimizing inventory costs. The creator of ProffittCenter POS will also send users the source code, so experienced users can modify the program to suit their individual situation and needs. With a responsive support community, users are guaranteed to get the help they need should problems with ProffittCenter POS arise.
Copper Point of Sale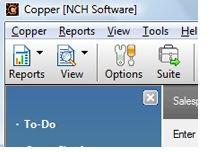 Copper Point of Sale is free software for Windows 7 that works with touch screen terminals as well as regular desktop computers. Its interface is easily navigated and intuitive to save the user time. It creates professional receipts for customers, and the number of receipts and items is only limited by the hard drive space available. Copper Point of Sale features a backup option to protect users' data and can run several businesses from one installation. It installs in less than a minute, and is designed to be extremely easy to use.
EasyPOS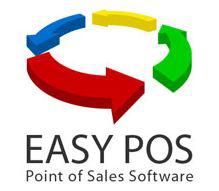 EasyPOS is free point of sale software for Windows 7 that can analyze users' business activity and create detailed statistical reports. It offers around the clock support over the phone and through the internet, allowing users to never be left without an operational system. EasyPOS includes pictures of the inventory items, and allows for inventory transfer between stores, inventory adjustment, and management of suppliers. EasyPOS also allows the creation of comprehensive customer profiles that can include pictures and other attachments.
Free POS Software

Free POS Software is designed specifically for businesses in the hospitality and food industry. It supports two cash drawers and can be networked for multiple sale points. It uses color-coded controls against a black background for improved navigation and visibility. However, the design is unintuitive and complicated, which can slow users down when attempting to quickly process customers. Free POS Software is also difficult to shut down, requiring the use of the task manager.
Chronos eStockCard Inventory

Chronos eStockCard Inventory is a popular example of free software for Windows 7. Companies such as Pfizer, the American Red Cross, and Siemens use Chronos eStockCard as it is extremely intuitive and easy to use. Some of the features include a thorough Help file, a full array of payment, sales, and profitability reports, and an easy flowchart design. The free version does lack a stock transfer tool, but overall Chronos eStockCard is a great piece of software for small businesses looking for a free POS program.
Many free POS programs have something to offer to businesses looking for an alternative to expensive POS software. These programs will save users time, money, and energy with their functionality and affordability, making it a smart decision to select free point of sale software for Windows 7 for their businesses.