Do you guys still remember the active desktop in Windows XP? Yes? This awesome feature allowed you to set HTML websites as your desktop background. Microsoft removed this feature in Windows Vista and Windows 7/8 (due to security reasons?). I was looking for some alternatives and found a few great replacements!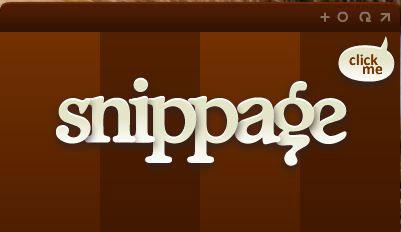 The active desktop replacement that I want to present to you is "Snippage" (Mac users should try fluidapp.com). Based on Adobe Air, this app allows you to put website snippets on your Windows desktop that refresh automatically.
So, how does Snippage work?
1. Step You enter a URL of a website, in this case CNN.com and then you can drag and resize a box. That box will be the actual snippet and the snippet will be as large as the box you draw.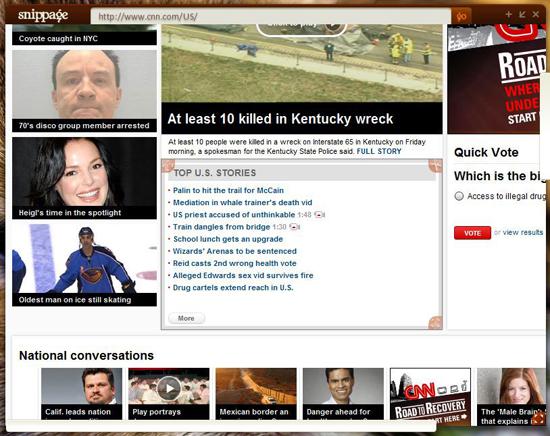 The box with the red corners and scissors is your selection.
2. Step You click on the minimize icon and your snippage will show EXACTLY what you want:
Handy, eh?
3. Step You can then tell snippage to update the site every few minutes or never. You can also open links in a new window, so that the stuff that you want to read will be opened in a new maximized browser window.
If you want, you can draw a very large box and put an entire website on your desktop.
Unfortunately, you will not be able to put desktop icons on that snippage, it's not exactly like an active desktop. The website won't be your background, it will be on top of it. Nonetheless, this is the best Windows 7 active desktop alternative and the very best replacement that we have so far.
Download Windows Active Desktop Alternative
You can download Snippage here. In order to install this active desktop replacement, you will need Adobe Air! So, first install Adobe Air => Download Adobe Air (15MB)