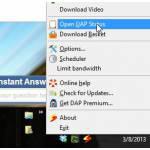 If you want to speed up your download transfers, having a download manager is handy enough. Here are 5 choices and our top pick
Our Top Pick: Orbit Downloader – Fully Integrates Into Chrome And Other Browsers To Directly Download Files
Supports Windows 8 and 64-bit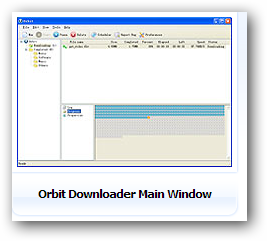 The first release was in November 2006. The latest version of this software is Orbit Downloader 4.1.1.2. Orbit Downloader has the ability to grab and download the flash videos from the sites like Metacafe, Dailymotion and YouTube. It is good enough to accelerate the download because of its intelligent download logic accelerator. This software is featured with intelligent dynamic file segmentation and secure P2P downloading technology to accelerate downloads.
Various communication protocols like HTTPSW, RTSP, MMS, HTTP, FTP and RTMP are used to support this application. It can download standard binary files, streaming media and also HTML5.
Some remarkable features are Super Light: micro-sized and resource-friendly RapidShare download support, Metalink downloads compatibility and others. It has extreme download acceleration via Orbit Downloader's anonymous P2P OrbitNet. Some among the various advantages of Orbit are that it is easy to use, supports wide range of protocols and content types and scheduler. Moreover it integrates with most of the browsers and antivirus software. One limitation is that it does not work well with the latest version of Chrome and the software updating feature is puzzling some time.
2 Internet Download Manager
Supports: Windows 8
64-bit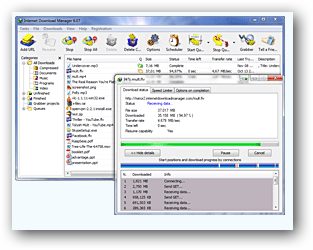 Tonec Inc developed the Internet Download Manager or IDM. Latest version of IDM, Internet Download Manager 6.12 Build 23 was released on October 2012. Features included in IDM are Batch downloads, Import/Export download jobs, Auto/manual updating of download address, multiple queues, Video downloading from streaming video sites, recent downloads list for easy access to files, mirrors support (to increase download speeds), and Dividing downloads into multiple streams for faster downloading and automatic downloading of any file type.
Protocols like MMS, FTP, HTTP, HTTPS, and Microsoft ISA and authentication protocol like Negotiate, NTLM, Basic and Kerberos allows users to use storage and auto-authentication features. The algorithm of IDM software includes the segmentation process for the download process.
Various browsing software like Internet Explorer, Google Chrome, Mozilla Firefox, Opera, Netscape Navigator, Apple Safari and Flock support IDM. The disadvantage of this software is that, it is not Open Source software and supported only in Microsoft windows platform.
3 Download Accelerator Plus
Supports Windows 8
64-bit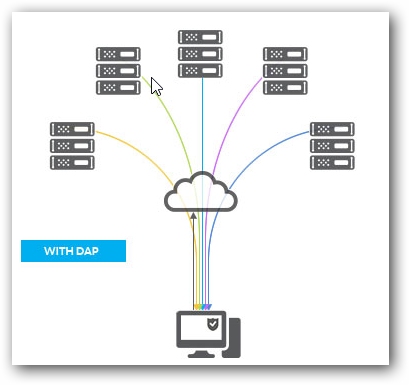 Download Accelerator Plus is a Download Manager, developed by SpeedBit. The latest version of this software is Download Accelerator Plus 10.0.4.3, released on September 2012. Special features include integration with anti-virus software, major browsers, Download completion message, Attempts to play video and audio media during download, Scheduled downloading, Resuming broken downloads.
Some other features of DAP are broadband optimization, privacy tools, faster downloads from fastest sources, ZoneAlarm, auto-recovery, tabbed downloading etc. Accelerator Plus supports multipart downloading to increase the download speed. First it splits the files in various parts. Then the splitting parts automatically seek the faster mirrors.
4 JDownloader
Supports Windows 8 and 64-bit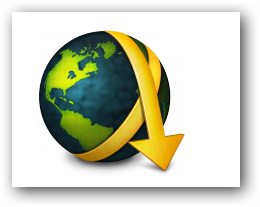 JDownloader is written in Java programming language. The latest version of this software is JDownloader 0.9.581. JDownloader starts download automatically and splits file from one-click hosting sites like RapidShare. Certain parts of this software are open source. It is compatible with applications like YouTube, Vimeo, Clipfish. It not only produces a new IP address to save waiting time automatically (maximum 1400 routers supported) but also can Decrypt RSDF, DLC and CCF Container files, 110 one-click hosts .
Some advantages of JDownloader are: It can Download with multiple connections, integrated package manager for additional modules (e.g. Web interface, Shutdown), theme Support, Multilingual, Platform independent, 24-hour support, downloads several files in parallel etc.
5 Free Download Manager
Supports Windows 8 and 64-bit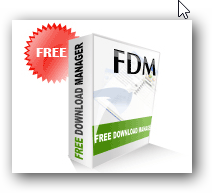 Free Download Manager is an open source download manager software written in C++. It has millions of users worldwide. Downloading a file or a whole website from remote servers like HTTPS, FTP, HTTP and BitTorrent is up to 6 times faster using FDM. It can download Flash video from sites like YouTube and Google Video and can resume broken downloads (if permitted by server).
It supports download limiting via three fully customizable traffic modes: light, medium and heavy and it can import list of URLS from clipboard, Remote control via Internet. FDM also has the drop Box facility. The main advantages of this software are that it is free, simple and above all it is multilingual software.