If you need a good hex editor for Windows 7, here are some tools that you might want to try.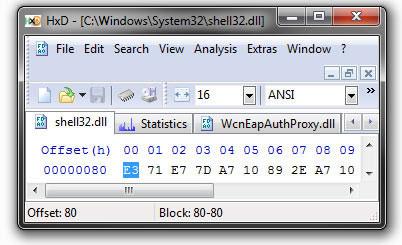 My favorite notepad editor notepad++ has a useful Hex Editor plugin. Handy!
Download Hex Editor Plugin for Notepad++
One of the best dedicated solution is HxD, a professional Hex editor that works on all Windows systems (XP, Vista, 7).
A feature that I found particular useful is that you can "open the RAM" and it will fetch a list of all currently opened programs (.exe files) and you can then use HxD to check the hex code of each and every program:
Another great feature is that you can compare the hex code of two files and find differences in the hex code.
Download Hex Editor

Conclusion: If you need a good hex editor that is very reliable, give HxD a try. You can download HxD over at http://mh-nexus.de/