It's probably a good idea to check your power plan settings from time to time to avoid high electricity bills at the end of the year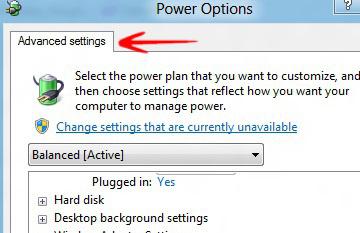 Changing the power plan settings helps you to save battery power and ensure stable system performance. You can change all the settings except for some settings which are greyed out. Those settings can be changed by administrators only.
Windows 8 provides a  balanced power plan – which saves power by reducing brightness and other features, which you may want to use and customize
Steps to Change Power Plan Settings on Mobile Devices
1. Step Should you use a notebook or mobile devices, click on the Battery sign on the right side of the Taskbar of the desktop and go to More Power Settings. If you are on a desktop PC, you can find it in the Control Panel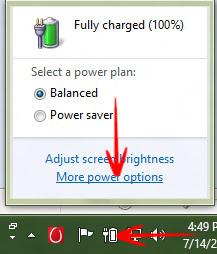 2. Step Click on Change plan settings besides Balanced. Balanced power settings is always recommended.

3. Step A  wizard will open and you can change your settings.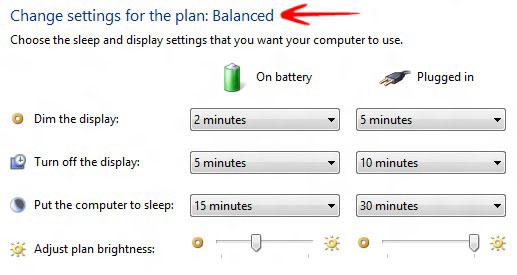 4. Step You can also click on Advanced Power Settings to change special settings: hard disk settings, USB power settings, sleep, graphic settings, lid and others.