Do you have a lot of missing shortcuts lately? Well, if you play around with your shortcuts and some appear to be corrupted or considered to be broken (even if they are not) they get deleted by Windows 7. Here's how to fix that!

Change Troubleshooting Settings
If you want Windows 7 play the big brother and fix your computer automatically, you turn this behaviour off and you'll never miss any of your desktop shortcuts!
1. Step Open up the Control Panel
2. Step Below System and Security click on Find and Fix Problems



3. Step On the left click on Change settings: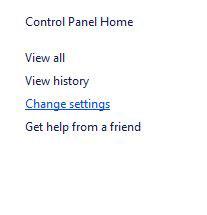 4. Step Check option Computer Maintenance: Off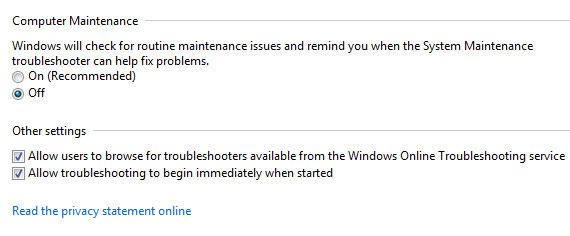 Windows 7 will stop fixing broken desktop shortcuts and you can now fix them yourself.
Remove Desktop.ini & Lock Desktop Icons
Another problem with Windows 7 is the desktop.ini file. If you want to get rid of the desktop.ini on your desktop, here's a guide How to safely remove desktop.ini .
Also, if you don't want your shortcuts to change the position whenever you change the screen resolution, there's a great tutorial here: Lock desktop icons in Windows 7 .