Is your PC slow? You can read our tutorial how to speed up Windows 7. Then use one of the best tuneup tools to make your PC fly again.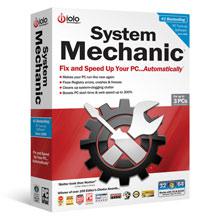 | | |
| --- | --- |
| AVG TuneUp | 29.99€ |
| Advanced System Optimizer | $39.99 |
| Iolo System Mechanic 10 | $39.95 |
| Comodo System Utilities | Free / – |
Tip: TuneUpUtilities and GlarySoft might be the most popular tune up utilities but there are many other great tools to speed up your system on the market.
A computer is much like a car: at first, it operates smoothly and responds quickly, but with time and wear-and-tear, it develops problems and slows down. Eventually, cars and computers need a tuneup, which will make it run faster and better again. A digital "tuneup" does all kinds of work on the virtual insides of your machine, and for Windows should make your machine work almost like new.
What Tuneup Software Does
PC tuneup software is also called PC utilities software. It is designed to do many things, including clean up the registry, repair the hard drive's malfunctions, free up space on the drive, optimize the system's processes, and recover and/or repair lost or corrupted data. The utilities will help fix issues that slow your machine's functioning, get rid of the virtual clutter, security problems, and inefficient and unnecessary system settings.
1 AVG PC Tuneup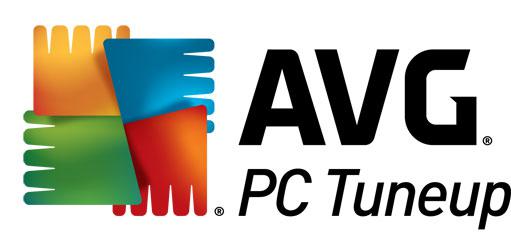 This tuneup software for Windows is produced by the same company that creates the AVG internet security software. AVG PC Tuneup is fast and cleans up, repairs and optimizes your system quickly and easily. It features one-touch system repair and real-time monitoring, and the Advanced Tools menu allows users to delve deeply into their hard drive to ferret out problems. Your system will work faster and smoother immediately. It is $29.99 for a single user license, which must be renewed every year, so it ends up being more expensive than other programs.
2 Advanced System Optimizer
One of the leading tuneup tools for Windows according to numerous review sites is Advanced System Optimizer. This utility program is inexpensive at $39.95, and it is very powerful and easy to use, although the sheer volume of features could overwhelm entry-level users. It makes it possible to scan your machine and with one click eliminate junk data, de-frag your hard drive, remove spyware and malware, repair and optimize your system registry, and update drivers for devices and software. It is also fast and extremely thorough, with real-time monitoring.
3 Iolo System Mechanic 10
One of the top-rated program was ranked by PC Magazine as the with a nearly perfect score. You can do a quick or deep analysis and fix all manner of problems, from cleaning out your registry to de-fragging the hard drive. It will optimize the system, eliminate corrupt, redundant or outdated programs and data, and update drivers. The patent-pending Program Accelerator will re-align files on the hard drive to make it run faster and smoother. Overall, this is a quick, powerful, and easy to use program, and only costs $49.99.
4 Comodo System Repair

If you want a free utility, Comodo System Repair is a good option. It is among the most reliable tools because it is easy to use and measurably improves system performance. When compared to one of the powerful paid programs, it isn't as thorough and doesn't go as deep into the system, but it still finds and repairs all the necessary items. It has a one-touch system repair function that makes it simple. It does lack a "back" function for scrolling through the list of problems, and it doesn't have real-time monitoring, but for a free program, it's great.
Paid vs Free
Everyone needs to have a system utilities program for cleaning up and maintaining their computer. Whether you get a free one or one of the premium tools above is up to you. Many free tools can live up to the standard but do not provide sufficient support and if you have office work or important data on your PC you should always invest a little more