Do you need to administrate someone's Windows 7 PC? Use the best VNC software and logging in remotely will be as easy as 1,2,3.
Virtual Network Computing, or VNC, allows a remote user to access another computer's desktop applications across the internet or a local network. It is another way to describe remote access software. By using the best VNC software for Windows 7, users can safely and easily access the systems of other users for a myriad of purposes, such as training and supervision for telecommuters and accessing a home or work computer from a mobile device.
What Does VNC Software Do?
In VNC protocol, there are three main factors: a server, which is the computer that is sharing its screen passively; the client/viewer, who remotely accesses and controls the server; and the VNC protocol, which enables the client to direct and view the server's screen(s). This is great for telecommuters, customer service and technical assistance representatives, training and supervision programs, and much more. Finding the best VNC software for Windows 7 can be tricky, but since it is a cross-platform utility, many programs are very versatile.
UltraVNC

UltraVNC is one of the oldest and best VNC software for Windows 7 programs. It is easy for servers and clients to use, with one-click operation and no need for complex processes or pre-installed software to use. It has an embedded Java viewer that works right from your browser, and a host of features, including file transfer, video drivers, MS logon, viewer auto-scaling, multiple monitor options, auto-reconnect, optional encryption plugins for safety, text chatting and more. Besides that, it is free! This is an excellent and reliable program that performs well.
RealVNC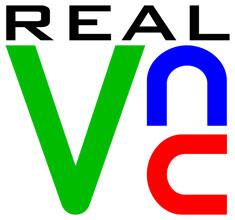 RealVNC has several VNC options for personal or business usage, with various levels of technical difficulty and features. This cross-platform program works with all kinds of operating systems easily, which helps make it one of the best VNC software for Windows 7 options for many customers. All editions have smooth interfacing, text and voice chat options, easy and rapid file transfers, remote printing, HTTP proxy support, and remote printing. The personal/small business edition costs $30 for one license, with discounts for multiple licenses purchased at once.
LogMeIn

This cross-platform program is also available in several editions scaled for the user's needs, with the personal version free. LogMeIn is one of the best VNC software for Windows 7 choices because it is easy to use and has a wide range of features, even in the free version. Wake-on-LAN wakes up a sleeping server computer, and other options like screen blanking, clipboard sync, keyboard mapping, desktop shortcuts and multi-monitor support keep it competitive with other free editions. The Pro version costs $69.95 per year and comes with a host of advanced features.
TightVNC


TightVNC is a good, free, open-source program, which puts it on the list of the best VNC software for Windows 7 in many users' estimation. It offers all the features of a paid version, such as easy file transfers, video support, desktop scaling, tighter encoding with JPEG compression options, enhanced browser access, and much more. It is constantly being updated for bug fixing and receiving upgrades for more features. A pay version called TightProjecter is available for $99 for an unlimited license, which has more broadcast power and features.
Pay and free VNC programs are available for whatever your needs happen to be. Homes or small businesses might be able to easily use a freeware program, while large corporations will normally need the best VNC program for Windows 7 with the most power and features, which are usually pay programs.