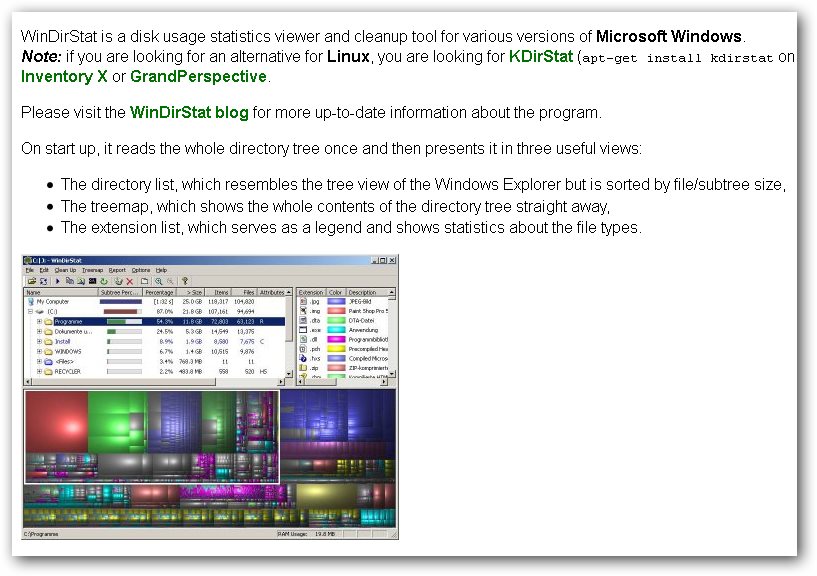 DaisyDisk is a commercial program that only runs on Mac computers. It allows users to free up hard drive space by finding and deleting big, useless files.
For users who run Windows or Linux operating systems, there are a number of free and mostly-free alternatives.
1)WinDirStat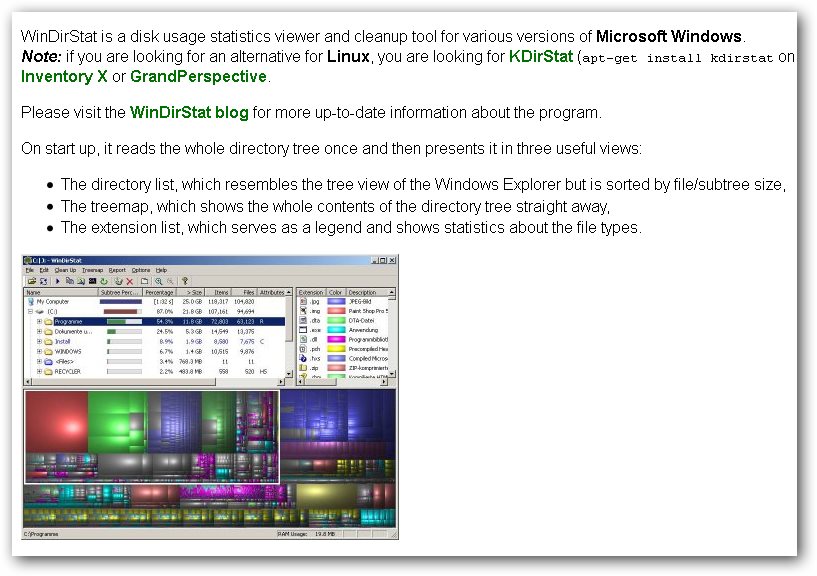 WinDirStat is a free disk clean-up tool for Windows users.
Advantages:This program currently works for all active variants of Windows. It allows users to examine any attached hard drives and network drives as well. It is also available in 12 languages, including English.
Disadvantages: This program is not as user friendly as it could be. It also only works when activated by the user, and does not monitor selected disks for changes. It also has not been updated in quite a while, though it does not seem to have affected the stability.
Official Site:http://windirstat.info/index
2)SpaceSniffer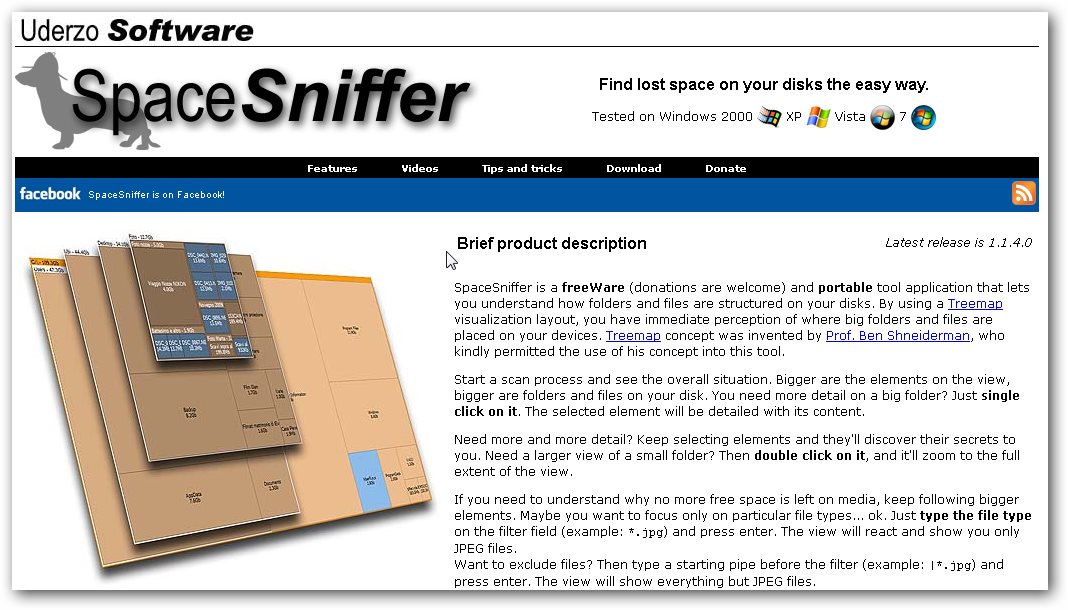 SpaceSniffer is a free disk management and clean-up tool for Windows computers.
Advantages:This is a free program for Windows users that provides a streamlined visualization that shows users were storage on a hard disk is being used. It also allows users to search files based on file type, name, extension, tags, or file age. It is also eminently portable, and does not even need to be installed to be run.
Disadvantages:The only complaint for this program at the time of this writing is that there is only one view for the visualization, where some users would prefer to see it in a pie chart or bar graph.
Official Site: http://www.uderzo.it/main_products/space_sniffer/
3)TreeSize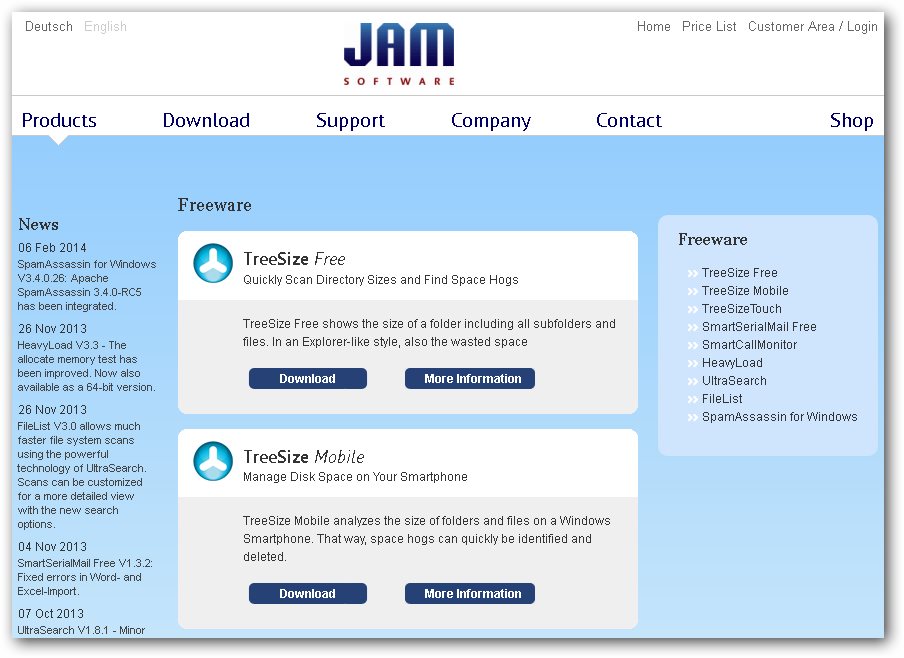 TreeSize is a free program that works on both Windows computers and mobile devices.
Advantages: This is a free program that allows users to find out where all their disk space has gone. They also offer a variety of other programs for Windows mobile devices, spam filters, and others, all for free. It is also extremely fast, and does not use much in the way of computer resources.
Disadvantages: Users have stated that while the free version of this program is ideal for private users, many reviews have stated that for network and server maintenance, users should invest in the premium version of the program.
Official Site: http://www.jam-software.com/freeware/
4)Baobab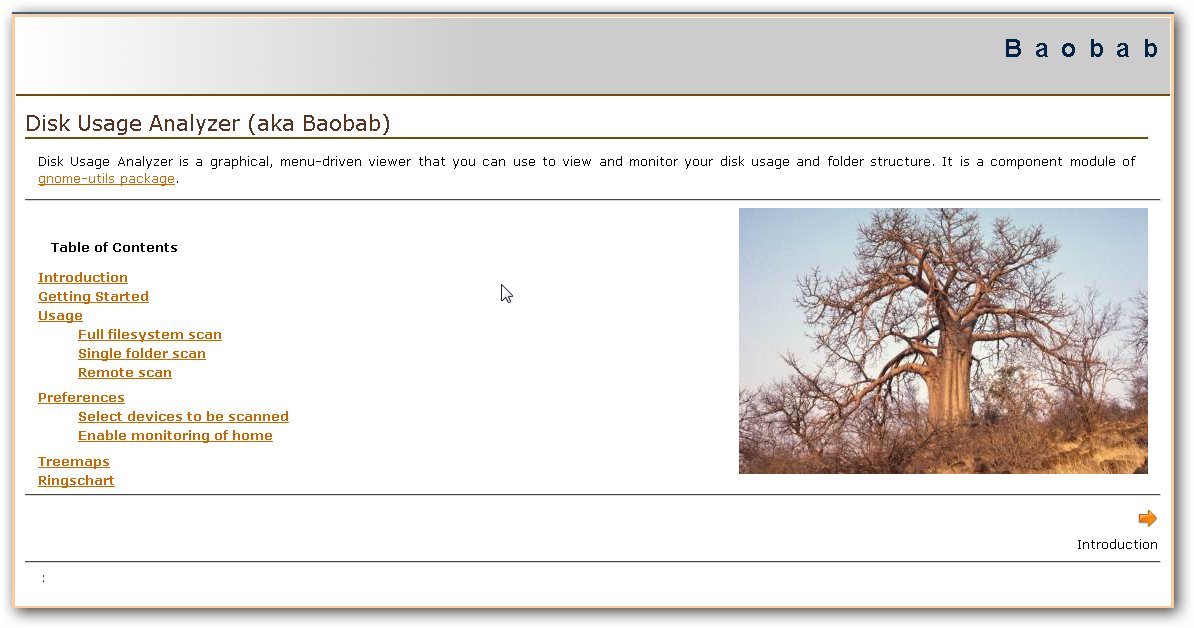 Baobab is a program that allows Linux users to analyze disk usage and clean the disks.
Advantages: This is the only Linux-compatible program on this list. It allows users to analyze a full system, or just limit the search to just one file tree. Unlike some of the other programs mentioned on this list, it does keep track of the state of the hard disk in real time, and alerts the user of any major changes.
Disadvantages:While the program is open sourced, there is not a lot of support for the program, nor is there a lot of information available on pros or cons.
Official Site: http://www.marzocca.net/linux/baobab/index
5)JDiskReport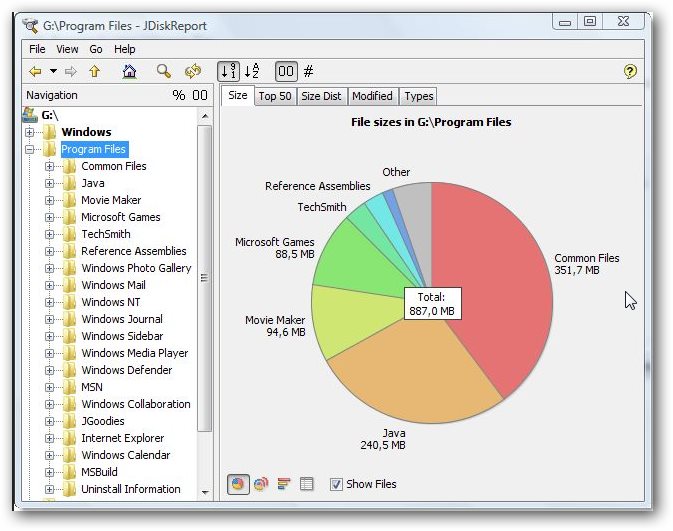 JDiskReport is a free, cross-platform disk cleaning program.
Advantages: This is the only cross-platform offering on this list, meaning it works on Mac, Windows, and Linux operating systems. It allows users to scan for obsolete files and folders, and even to save a scan and open it later, which is an option that many of the other free programs lack.
Disadvantages: There have been minor issues reported with the 64-bit Windows OS, but there are workarounds available.
Official Site: http://www.jgoodies.com/freeware/jdiskreport/
Tools such as these are invaluable when every bit of disk space is essential. Being able to organize, view and navigate the files in a streamlined program can come in handy.