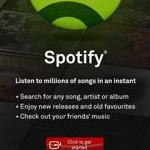 Samsung announced in a press release it is supporting Spotify on its Smart TVs.
Spotify continues expansion into television
The move sees Spotify move away from the largely free listening experience it debuted with back in 2008: apps now require Premium subscriptions to use, unless using the Radio feature. Spotify apps are free to download, however.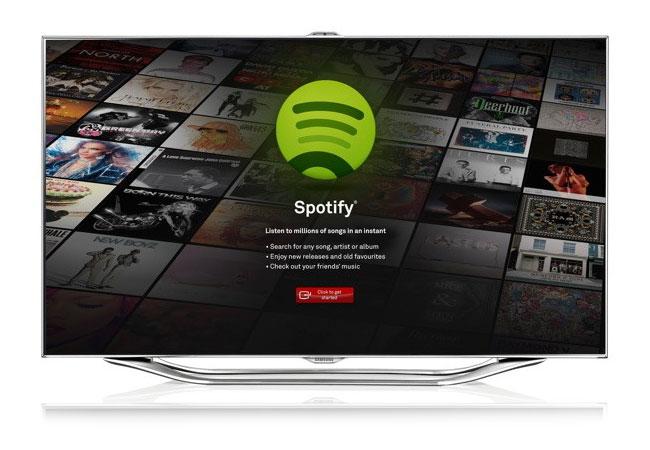 Alongside Smart TVs, Blu-ray players and home theatre systems will see the music service later in 2012. The move contrasts Google TV, which failed to gain widespread adoption despite being a touch-enabled television. Users may question why watching television needs to be accompanied by browsing the Internet, as one activity will inevitably suffer. The function is achieved using a mobile device, or a laptop or desktop computer. And it means the show takes all of the television screen.
Samsung said great music demands great sound quality, adding Spotify means a wireless future to listen to music on television is here. The Korean company also highlighted the great music library Spotify brings: over 18 million tracks will be available as a result of the deal. Spotify will also be available to use for a free, though unspecified, amount of time.
Samsung's Smart TV 2012 E Series support Spotify currently. Existing owners can download the app, and music playlists will sync across devices. Future models are not announced.
Premium Future
Pascal de Mul, Spotify's global head of hardware partnerships, added the deal is a natural fit due to the television being at the heart of most people's entertainment experiences. If users are moving away from buying music, digitally or physically, then Spotify presents an exciting cloud-only future.
Following Spotify's launch four years ago, Premium subscriptions are now the focus for the company. While understandable considering Spotify is a business, sans subscription users can listen to music for up to ten hours. Users then have to wait until the following week to listen again. Free users also have frequent ads, interrupting music. (Also, don't try muting Spotify: it'll pause advertisements.)
Spotify is available now for iOS, Android, and Windows Phone for free though a premium subscription is required. The highest tie brings unlimited music, no ads, and access to the mobile app.