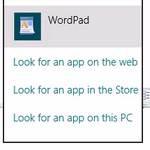 If you are opening programs in Windows 8 for example text files but don't want to lose the original file association, then read this guide.
Choosing Default Program To Open File Without Losing File Association
1. StepRight-click on a file that you want to open and select Open with "Coose default program…"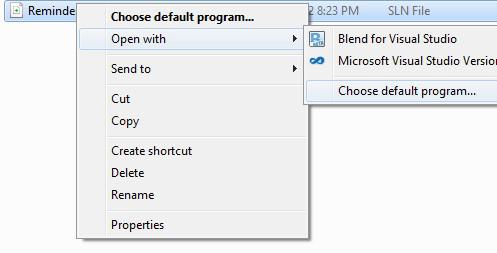 2. Step When you do that uncheck the option "Use this app for all .sln files" or you lose the file association. Then click on See all..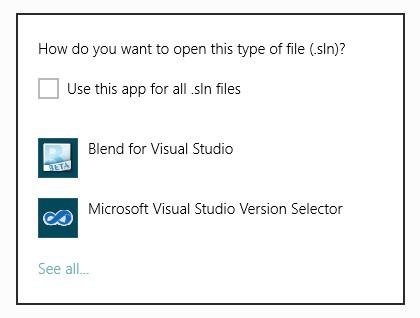 3. Step You should now see the notepad on the extended list, select it and you will open the file with the notepad editor. Yes, this requires more clicks than it did in Windows 7, but it's better for mobile devices to have a small box vs. an extended "open with" program list
Adding New Programs To "Open With" Program List
Adding programs to the "open with" program list is still easy, simply scroll down the extended list and click on Look for an app on this PC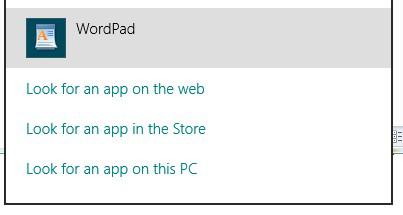 Do you still have problems getting used to Windows 8? No worries, we'll make sure to publish more tutorials on our site. Check back frequently