Looking for a decent firewall but can't decide which one is the most solid? Here's some advice for your choices in 2013
Firewall protection is necessary in order to protect users against PC intrusion and is not always included in antivirus protection software. There are hundreds of firewall software options to choose from and knowing which product is the best can leave users frustrated. In order to educate users on the different firewall software programs for Windows 7, take a look at the top 5 highest ranking firewall programs.
Our Top Pick: Outpost Pro
With above average scores from both PC Mag and All-Internet-Security, Outpost Pro costs around $40 annually. Outpost automatically updates features to provide up-to-date firewall protection and received high performance reviews from both sites (3 ½ to 4 out of 5 stars for performance). On the downside, the web protection is not as high functioning as it can be when the full Outpost Suite is purchased.
Finding firewall protection software is essential to protect PCs from hackers and other malicious web-based attacks. Users with Windows 7 will find that the above 5 Firewall Internet Security software are some of the highest rated software programs that will keep PCs clean and operating faster in 2013.
ZoneAlarm Pro – 2013

This detection system scored 5/5 stars from both PCMag and All-Internet-Security. ZoneAlarm has been rated by users as both easy to install and use, as well as inexpensive at under $30 annually. Their multi-layered firewall technology protects against hackers and unauthorized programs. It also blocks ads and cookies, while offering privacy protection. On the downside, configuring custom options on installation has been shown to be confusing and difficult, and popups from ZoneAlarm require user attention and intervention to accurately work.
Bitdefender 2013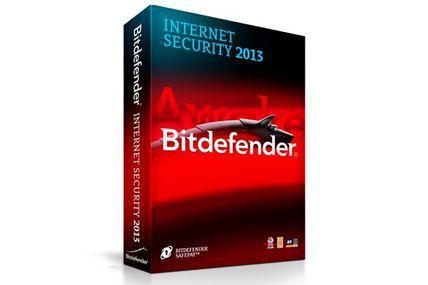 The Bitdefender suite is highly rated from both PC Mag (4 ½ out of 5 stars) and All-Internet-Security (3 out of 5 stars). This unique program allows users to remain protected like all other firewall programs, but has personalized protection for social media sites such as Facebook and Twitter. All-Internet-Security rates it lower than other firewall software due to its steep piece of almost $70 per year.
F-Secure Internet Security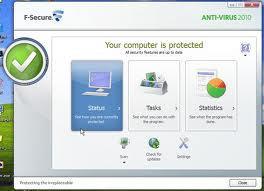 Receiving 4 ½ stars from All-Internet-Security is F-Secure with good firewall protection as well as antispam tools. PC Mag comments positively on F-Secure's resilient browser protection, parental controls, and minimal impact on PC operating performance. This firewall protection is slightly more expensive at just under $40 per year. One of the cons about this firewall software is that reviews are not consistent and some users complain about missed spam and hard to use parental controls.
Panda Global Protection 2013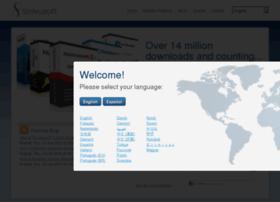 Panda Firewall software can be used in small offices or homes and is compatible with Windows 7. It scored 4 ½ out of 5 stars at All-Internet-Security and PC Mag comments that it includes all features a user would expect. Panda's latest firewall software release constantly adapts to keep users' systems running as well as possible. On the downside, it's a little more expensive than competitors at around $35 per year, and PC Mag scores other competitors as having better protection than Panda.