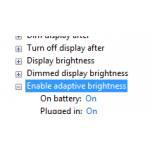 A lot of laptops can make use of adaptive brightness – here's how you would it enable it
What is adaptive brightness
Adaptive brightness is the automatic adjustment of your screen brightness depending upon the brightness in your environment. This is a helpful and handy feature in Windows 8 because it enables your screen to auto-adjust the brightness as required. This usually takes place if your monitor or screen has a built-in sensor to sense the lighting conditions of your environment. Mostly, this option is enabled by default in Windows 8. Currently, the latest models of laptops are shipped with the built-in feature of brightness sensor. To confirm if it does, it is highly recommend to visit your laptop manufacturer's website and see the specifications of your laptop. To see if your system has a built-in sensor, go to Power Options and look for Enable adaptive brightness.
Why enable/disable adaptive brightness
This all depends upon the user. Enabling adaptive brightness can actually help you in improving readability on your screen. Before you use this feature, it is highly recommend to visit your driver's manufacturing website and update your display drivers. This would help you in using this feature. In case you want to enable or disable adaptive brightness, here is how you can do it in Windows 8:
1. StepGo to Control Panel and open up Power Options.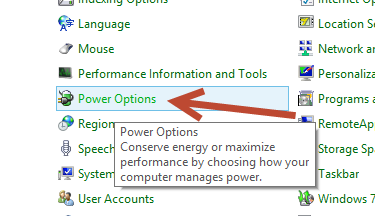 2. StepClick Change plan settings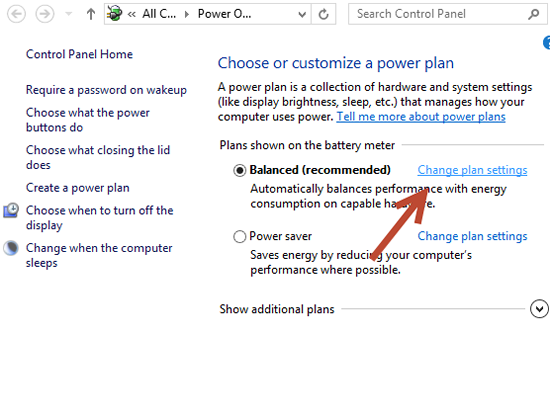 3. StepClick Change advanced power settings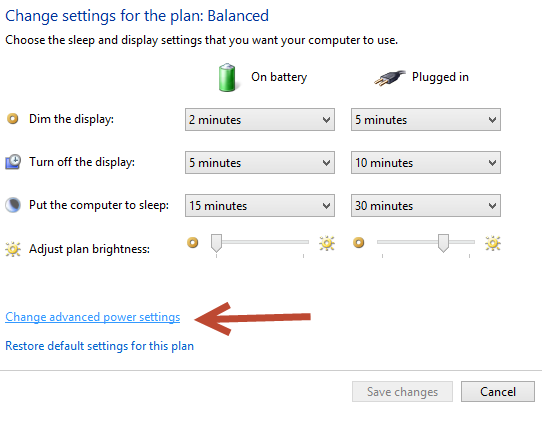 4. StepClick Off and turn On the adaptive brightness on Battery and Plugged in status.